Safe to say that August 14 will be a day He Zi will never forget.
The diver appeared momentarily shocked and covered her mouth before Kai placed an engagement ring on her finger, after which she tearfully accepted and gave a thumbs up to the crowd.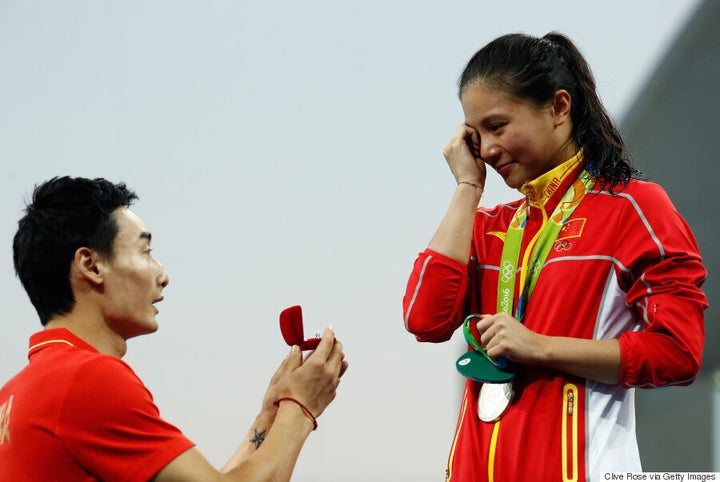 "I didn't know he would propose today and I didn't expect myself to marry myself out so early," He Zi told reporters.
"I saw him during the afternoon and he seemed to be memorizing something, so I asked him 'what are you doing?' and he said he was singing."
"I've forgotten most of what he's said (during the proposal), but it's largely what you can expect like promises, but what touched me the most is that he said he was willing to be bullied by me for life," she said.
Qin, who won a bronze medal in a synchronized diving event last week, has been dating Zi for the past six years, she mentioned to reporters.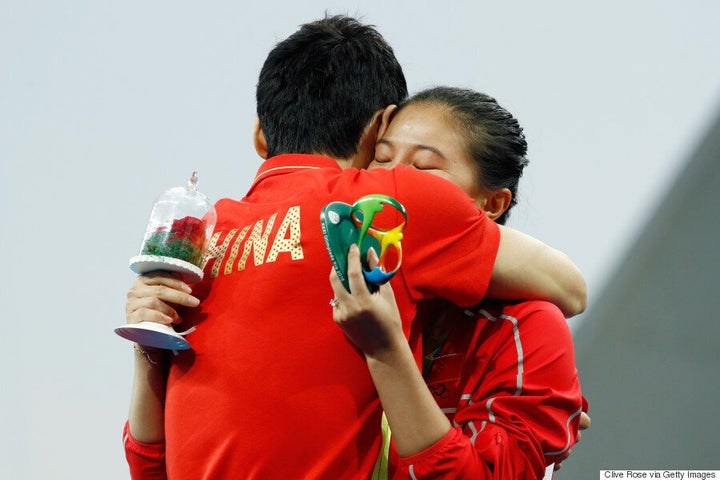 The couple hugged it out by the pool amidst a cheering audience.
Surprisingly, this isn't the only engagement that has taken place during the Rio Olympics.
Love is definitely in the air at Rio!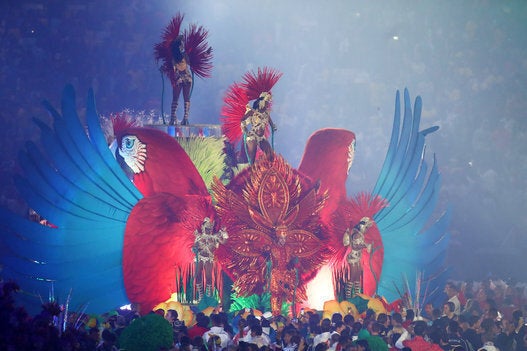 Mesmerizing Photos From Rio Olympics 2016