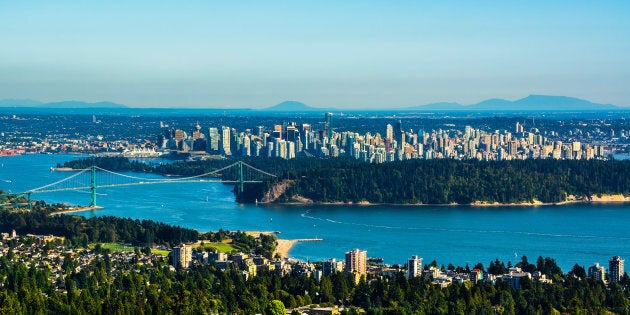 Toronto and Montreal have surpassed Vancouver as the Canadian cities that Chinese homebuyers are most interested in, according to data from Juwai, China's largest real estate portal.
The company predicts that Chinese investors will pour some $1 trillion (C$1.27 trillion) into real estate around the world over the next decade, of which a considerable amount is likely to land in Canada. The country is the fourth-largest destination for Chinese real estate investment, behind the U.S., Australia and Hong Kong.
Toronto and Montreal, in that order, have seen the largest numbers of property searches since the start of 2017, pushing Vancouver — once the capital of Chinese property investment in Canada — to third place.
That's the likely the result of British Columbia's introduction of a 15-per-cent foreign buyer's tax in Greater Vancouver last year. The move caused nearly half the money flowing through Vancouver's market to disappear.
Ontario followed suit in April, introducing a similar tax in Greater Toronto and surrounding areas. That could potentially push even more interest onto Montreal, now the largest metro area in Canada without a foreign buyer tax.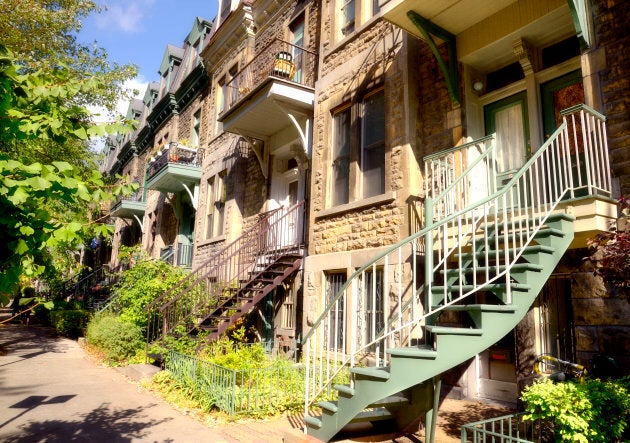 That's much lower than the approximately 5 per cent seen in Toronto and in Vancouver before the foreign buyer tax was introduced last year.
In a recently issued report, Juwai predicted "lower — but still significant — investment flows" into Toronto and Vancouver this year.
The report estimated that the amount of money Chinese investors put into real estate worldwide for the first time surpassed $100 billion (C$127 billion) in 2016, an increase of more than 25 per cent from 2015.
It's fair to say that Chinese investment in foreign real estate has exploded since 2010, roughly when China began allowing citizens to take large amounts of money out of the country. The amount invested has jumped by 845 per cent in the past five years, Juwai chief of operations Sue Jong told Business in Vancouver.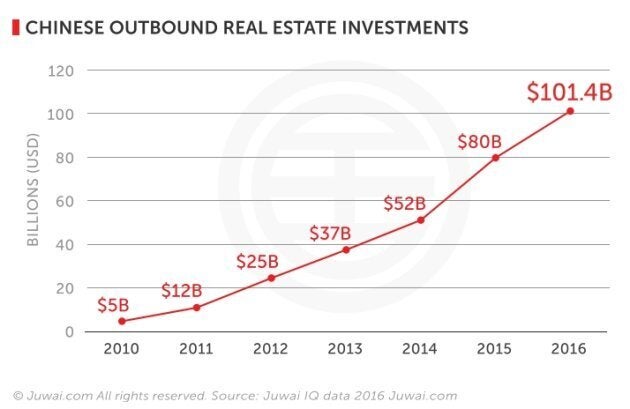 "Our forecast suggests 2017 will also be one of the top three years on record," she said.
But it may mark the first time in years that Chinese investment abroad doesn't break a new all-time record, primarily because of a Chinese government crackdown on cash outflows from China.
All the same, Juwai is forecasting an even larger tidal wave of investment from China's rapidly-growing investor class in the coming years.
"We forecast that Chinese investors will acquire more than $2 trillion (C$2.55 trillion) of overseas assets in coming decade or so as they close the under-investment gap," Jong told the International Business Times, estimating half that would go into real estate.
"Chinese investors are still underinvested globally," the Juwai report said. "Almost as a rule — and certainly in Australia, the U.S., the U.K. and Canada — investors from other nations hold a much greater share of local property and other assets than do those from mainland China."
What's Going On In Housing?

Our weekly newsletter delivers the news and analysis you need on Canada's housing market. Sign up below and don't miss an issue.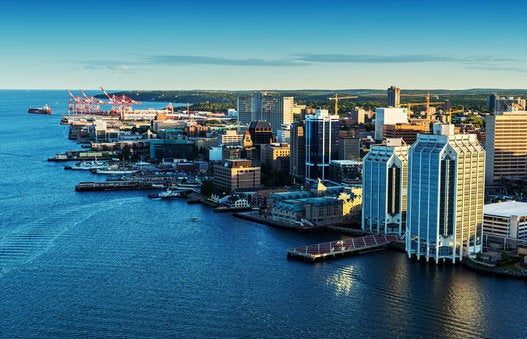 Canada's Best Cities With Houses Under $400K