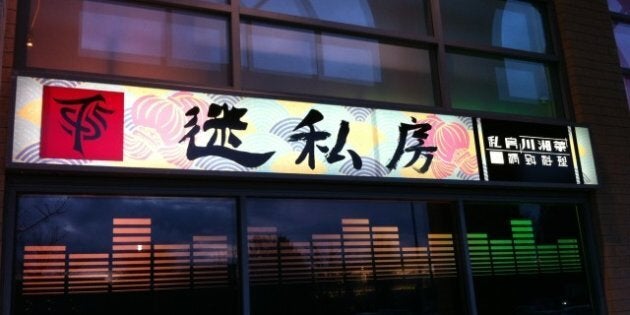 City council on Richmond, B.C. has declined to pursue limits on how much Chinese can be displayed on business signs in the Vancouver suburb.
Richmond residents, Kerry Starchuk and Ann Merdinyan, collected a petition and appeared before council on Monday. They argued that retail signs in the city should feature at least two-thirds English or French, with the remaining one-third allowed for another language.
Council defeated the proposal saying it's a business owner's prerogative to choose their signage and a shopper's decision to go elsewhere. Only one city councillor suggested that the issue be investigated further, reports CBC News.
Richmond Coun. Derek Dang earlier told CBC News that a recent count only found three Chinese business signs that had no English.
He said he was afraid the petition may be "veiled racism," and that not many people support the proposal, reported CBC.
Barry Grabowski, chair of the Richmond Chamber of Commerce, says businesses should be allowed to make their own decisions about marketing and signage as part of "free enterprise," reported News 1130. He says council should stay out of the issue.
Earlier this month, Joe Greenholtz, an immigration consultant and member of the Richmond Intercultural Advisory Committee, reported that
12 out of 869 businesses (or 1.4 per cent) in Richmond's business core had Chinese-only signs.
Of the 200,000 people who live in the Vancouver suburb, 45 per cent are Chinese, the highest rate in Canada.
Signs dominated by languages other than English or French are allowed in B.C. In contrast, signs and posters in Quebec must be in French but another language is allowed as long as the official language is predominant.

Chinese Signs In Richmond (Twitter, Comments)
Popular in the Community