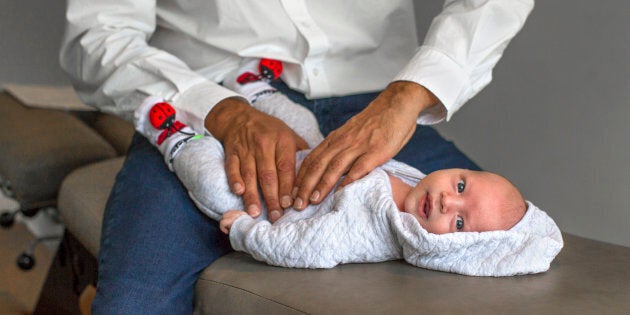 Thinking of taking your baby to have their spine adjusted by a chiropractor?
Don't do it, warns the Australian Medical Association.
"The AMA would be opposed to any unusual spinal manipulation in babies. We certainly would have some significant concerns about chiropractors and young children."
The medical community has voiced its concerns before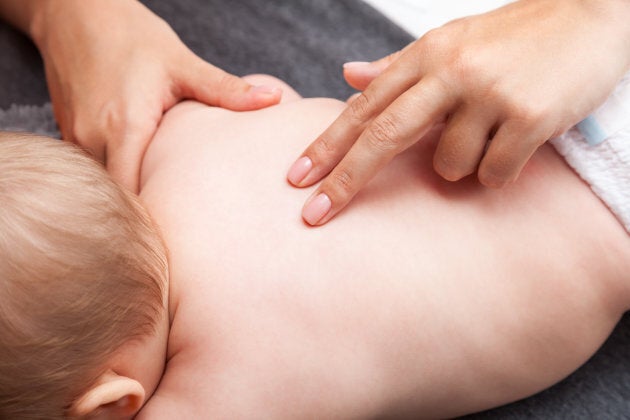 It's not the first time the AMA has warned parents to avoid the chiropractor. In 2013, AMA President Dr. Steve Hambleton outlined his concerns in an interview with ABC Radio 612, saying there wasn't sufficient evidence to recommend chiropractic care for children.
"Unless there's scientific evidence for any complementary therapies — we can't recommend that they go there, and that includes chiropractory," Hambleton said, according to a transcript posted to the AMA website.
Canada's chiropractors say there are health benefits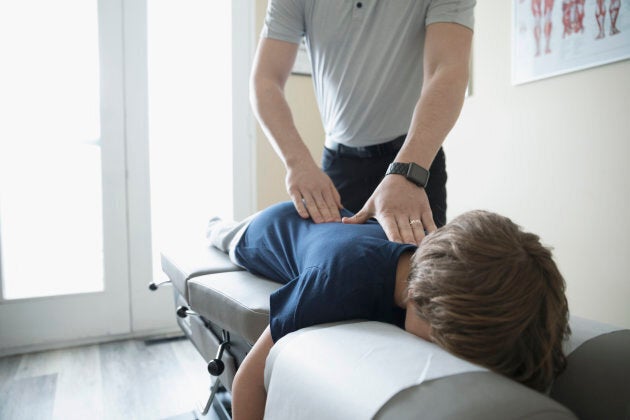 Pediatric care is within the regulated chiropractic scope of practice and is overseen by provincial ministries of health, the Canadian Chiropractic Association (CCA) said in a statement emailed to HuffPost Canada.
"Chiropractors treat children of all ages every day across Canada and many times they are referred from another health care provider," the CCA said.
Treatment for children and infants is modified for their smaller frames, they noted, and it "frequently involves gentle touch and spinal massage, stretching, exercises, soft tissue therapy, and postural counselling." Chiropractors require informed consent from a parent or legal guardian before initiating a clinical encounter with a child, they added.
"Children and youth may benefit from chiropractic care just like adults," the CCA said.
"They can suffer from back pain and other spine, joint and muscle problems because of sitting posture at their computers, heavy backpacks, sports, and frequent tumbles and falls," the CCA said.
Canada's pediatricians urge open and honest discussions with parents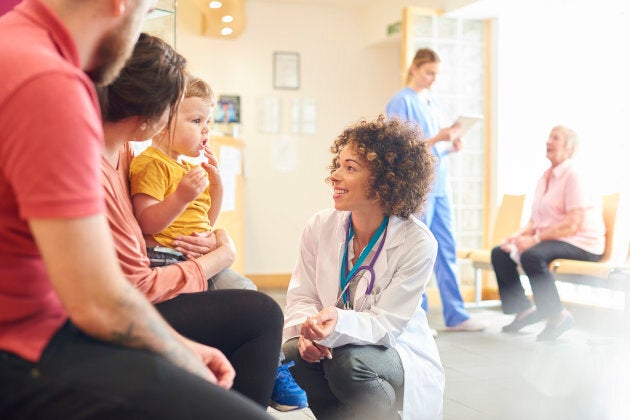 In a position statement that was reaffirmed in 2016, the Canadian Paediatric Society (CPS) urged its doctors to have open and honest conversations with parents using or considering chiropractic care in the hopes that they will choose to do so rationally "in selected musculoskeletal conditions for which there is proof of efficacy."
Many families will not spontaneously disclose that they've decided to take their child to a chiropractor, CPS said, potentially because they expect a negative reaction. But it's important for a physician to know about any alternative treatments being given to a child, especially given that some chiropractors may give advice related to immunizations, they explained.
"The physician should routinely ask families about complementary and alternative therapies or products that their child may be using. When the parents disclose that they have been taking the child to a chiropractor, one should inquire whether neck manipulations or forceful thrusts have been used, and if herbal or homeopathic preparations have been given," CPS wrote in the position statement.
"All questions arising about the risks and benefits of immunization must always be discussed. If it is established that a chiropractor has negatively influenced a decision, it can then be pointed out that the CCA accepts and endorses vaccination."
CPS concluded that well-designed studies are needed to evaluate whether chiropractic care is effective for children.