You're never too young to go after what you want.
And if that's a job at Google, then that's a job at Google.
That's right. Seven-year-old Chloe Bridgewater decided she wanted to work for the multi-billion dollar company, so she handwrote a letter to CEO Sundar Pichai.
"My name is Chloe and when I am bigger I would like a job with Google," she wrote. "I also want to work in a chocolate factory and do swimming in the Olympics, I go swimming on Saturday and a Tuesday."
She discussed her qualifications ("I like computers") and also provided a few references: "My teachers tell my mum and dad that I am very good in class and am good at my spelling, reading, and my sums."
The youngster from Hereford, U.K. added, "My dad told me to give you a application to get a job in Google. I don't really know what one of them is but he said a letter will do for now."
Chloe's father, Andy Bridgewater, took to LinkedIn to explain the reason his seven-year-old daughter wanted a job with Google in the first place.
"After seeing images of Google offices with their bean bags, go-karts and slides, my 7-year-old daughter decided to write to Google to see if they would give her a job."
Once the application was sent, the Bridgewater family didn't expect a response back from the company.
But lo and behold, the letter caught the eye of Google boss Sundar Pichai, and he wrote her back immediately.
"I think if you keep working hard and following your dreams, you can accomplish everything you set your mind to — from working at Google to swimming in the Olympics."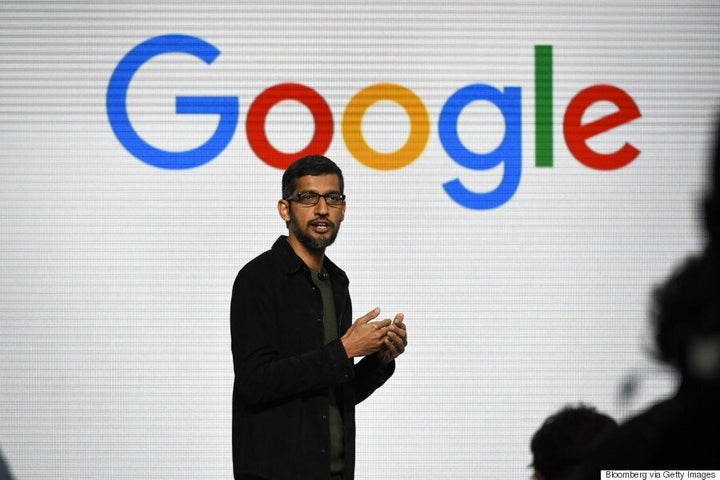 "I look forward to receiving your job application when you are finished with school!"
Lesson learned? Never give up on your dreams, kids.