France's annual Chocolate Fashion Show just went down in Paris and now we're totally hungry.
On Tuesday, the 21st edition of the Salon du Chocolat saw 70 models take to the catwalk wearing scrumptious designs created by world-famous chocolatiers. The event, which helped ring in National Chocolate Day on Oct 28th, included 400 exhibitors from 40 different countries showing off their unbelievable creations to bring awareness to the production of cacao.
French chocolatier Jeffrey Cagnes told Reuters in the video above that all the dresses, entirely made of the sweet stuff from head-to-toe, can be difficult to secure. "It is hot in here. It lasts a little while and it is starting to melt," he explains.
So if you're willing to get over your urge of devouring these pieces of couture, check out the fashionable treats below: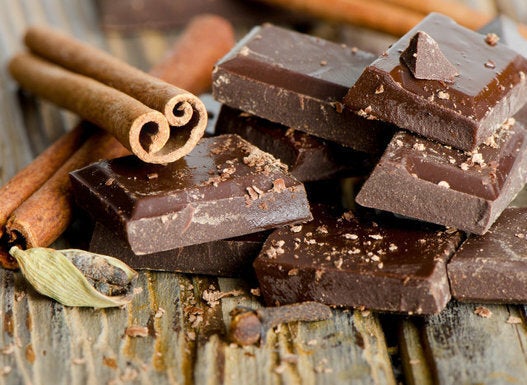 Chocolate's Health Benefits