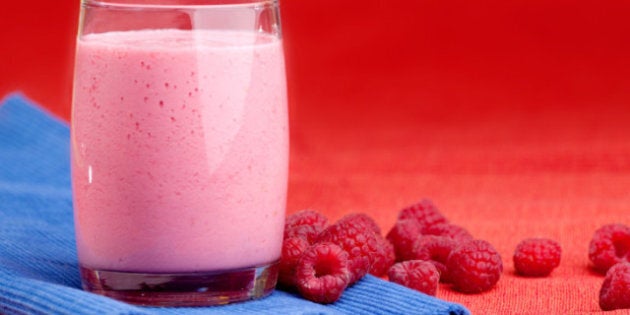 Maca, also known as nature's Viagra, is loved by healthy foodies and nutritionists for more than just its libido-boosting benefits. If you haven't already included it in your diet, then today might just be the day!
It's not an overnight miracle cure, but it's been used, historically, for a variety of purposes, including the balancing of thyroid function, endocrine hormones, sexual function, alleviating PMS and as a regulator for healthy aging.
It's in the superfood category because of its high mineral, vitamin, enzyme and amino acid content (it contains all eight essential amino acids!). It's also high in vitamin B12, which makes it a good energy-boosting nutrient for those who are deficient. For bone health, maca is recommended because it's high in calcium and magnesium.
It's recommended to start with a half teaspoon of maca every day and to work up to a teaspoon or two a day over the course of a few weeks. If you're taking it daily, it's best to take a day off each week.
To help you get a jump-start on your maca intake, try this delicious smoothie recipe.
1/2 cup frozen organic raspberries
Spoonful of room temperature, organic coconut oil
1/2-1 scoop protein powder (Preferably, a vegan soy-free blend.)
Almond milk and water (Use as much as you like to thicken/thin out the smoothie.)
1 tbsp chia seeds (I always add these last so they don't get stuck in the blender.)
Place all of the ingredients in your blender for 30 to 60 seconds. Pour into a glass and enjoy immediately! This recipe serves one and is perfect for breakfast. If you're making it as a snack, cut the ingredients in half.
If you don't eat smoothies, other delicious ways to include maca in your diet are:
-- Mix half teaspoon with honey and spread on a cracker or toast.
-- Sprinkle on a banana, spread some nut butter on a tortilla shell and eat in wrap form.
-- Pour maca powder over organic, non-microwaved popcorn and flavour with coconut oil and sea salt.
-- Stir one teaspoon into soup or into a bowl of quinoa.
Joy McCarthy, Registered Holistic Nutritionist and Health Coach of Joyous Health, loves to inspire others to eat well and live well. She is the co-creator of Eat Well Feel Well, a holistic nutrition and yoga program in Toronto. Joy welcomes your questions or comments.
Please note: All of these recipes are created in my joyous kitchen with the healthiest ingredients. I'm not a calorie counter or a professional chef, I'm a nutritionist who loves to cook and bake and I'm delighted to share my creations with you.