If you look at the current It-girls and street style stars, you'll notice a common theme in their outfits: plenty of them are wearing one simple accessory that takes even the simplest of looks to the next level.
We're talking about the choker, the neck-hugging piece we all wore in the '90s (remember those faux-tattoo versions?) that is making a serious comeback.
The beauty about this accessory is that it can come in several different variations — try a choker top with a deep V-neckline for a more racy look, a skinny neck scarf worn tight around your neck for something more chic, or a necklace for that badass, grunge look.
And the best part is? You don't even need to spend that much money on it. Should you choose to go the necklace route, simply take a piece of black ribbon and create your own choker.
Still not convinced? Check out some killer outfits featuring chokers below:
Want to get the look? Shop chokers below: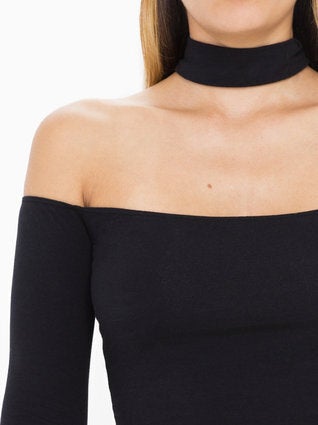 Chokers