The baskets are set and the knives are sharpened!
Season 2 of the reality cooking series follows the same format as Season 1, with a few new twists to add to the excitement. Each episode features four chefs cooking through three rounds using a basket of mystery ingredients. After each course, a chef is "chopped" until only one remains, and he or she will walk away with $10,000 and the title of "Chopped Canada" champion.
"Chopped Canada"s sophomore season features a hearty new batch of Canadian competitors representing British Columbia, Alberta, Ontario, Manitoba, Quebec, Nova Scotia, New Brunswick and Newfoundland. The competitors have to be quick on their feet – and even quicker with their hands – if they want to plate a dish using the mystery ingredients to impress the all-star judging panel.
This season, viewers were polled for unique mystery ingredients and are showed no mercy. (Tune in to the special viewer's choice episode on February 7 to find out how the competing chefs incorporate ketchup chips and prairie oysters into their dishes.)
This past December, HuffPost Canada TV had the chance to dine with veteran judge and renowned chef Susur Lee and one of three new panelists, Massimo Capra. As an outsider looking in, Lee and Capra seem very different, but sitting with them at the dinner table you quickly realize these culinary masters are a lot more alike than you'd think. Talking about everything from the dishes they wished they didn't have to eat to the plates they couldn't resist, the chefs shared stories of struggles while working in hotel kitchens and opening their own airport restaurants.
At the end of the two-and-a-half-hour dinner one thing was clear: aside from the kitchen chaos, "Chopped Canada" will also be serving up a culinary bromance you won't want to miss. Montreal chef Antonio Park and Cooking Channel star Eden Grinshpan also join this year's judging panel, which still includes last year's favourites Lynn Crawford, Roger Mooking and Michael Smith.
Season 2 will be split into two sub-seasons, with the second half airing in the fall of 2015. Season 2 of "Chopped Canada" premieres on Food Network Canada this Saturday, January 10 at 9 p.m. ET/PT.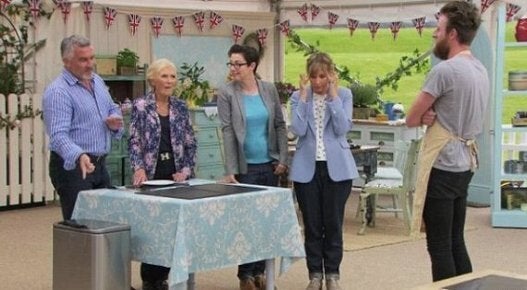 Top 30 Reality TV Moments
Popular in the Community