OTTAWA — Former embattled Conservative immigration minister Chris Alexander is hoping to join the Tory leadership race.
Alexander, the former MP for Ajax–Pickering, told The Huffington Post Canada he is currently collecting signatures supporting his potential run.
"I am actively considering a bid to lead the Conservative Party of Canada and excited by the exchanges I'm having about how to renew and reinvigorate our Party," Alexander said in an email.
"I'll have lots more to say on other subjects when I'm ready."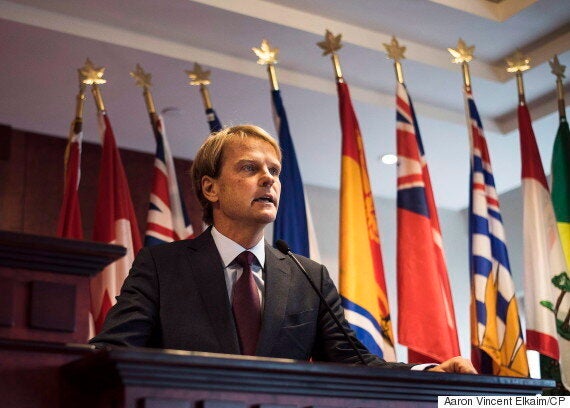 Former immigration minister Chris Alexander speaks to media in Toronto on Sept. 19, 2015. (Photo: Aaron Vincent Elkaim/CP)
The 48-year-old was seen as a rising star in the party after an impressive stint as Canada's first ambassador to Afghanistan and later as the United Nations' deputy special representative there.
During the 2015 election campaign, however, Alexander took heat for the Tories' handling of the Syrian refugee crisis.
He was left to defend the government's unambitious actions when images of three-year-old Alan Kurdi washed up on a Turkish beach flooded the airwaves and his Canadian aunt told reporters she had tried to get her family to Canada but was refused.
Alexander, first elected in 2011, lost his bid for re-election last October to Liberal Mark Holland.
'I spent two weeks being called a baby-killer'
"I spent two weeks being called a baby-killer by other MPs and by people in the media. That was not pleasant," he told Global News after the election.
Alexander also stood next to current leadership hopeful, Kellie Leitch, when both announced that a re-elected Conservative government would establish an RCMP tip line so citizens could report incidents of "barbaric cultural practices."
His tenure as citizenship minister was also marred by controversies dealing with cuts to refugee health care, bans of the niqab during citizenship swearing-in ceremonies, and legislative efforts to revoke the Canadian citizenship of dual-citizens convicted of terrorism offences.
The Liberals quite successfully argued to ethnic communities that the Tories wanted to create two classes of citizenship.
Needs support of 300 members
The Liberals had spread "poison" across the country, Alexander told Global News while noting that the Tories had failed to communicate their law better.
Alexander needs the support of at least 300 party members in no less than 30 ridings spread across least seven provinces and territories, to be accepted as a candidate. He will also need to make a $50,000 deposit.
There are currently five official candidates in the Conservative leadership race: MPs Leitch, Michael Chong, Maxime Bernier, Tony Clement, and Deepak Obhrai.
MPs Lisa Raitt, Andrew Scheer, Brad Trost, Erin O'Toole and Steven Blaney are also considering entering the race.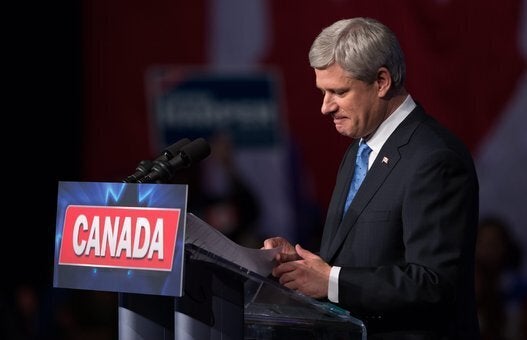 Harper Cabinet Ministers Ousted In 2015