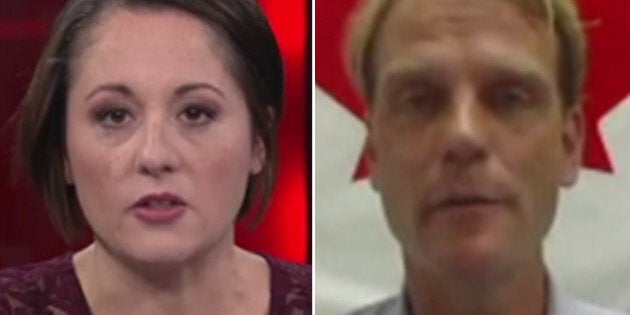 An exchange between Rosemary Barton and Chris Alexander escalated quickly Wednesday, after the Conservative candidate tried to slip a lie past the Power & Politics host.
The discussion focused on the ongoing conflict in Syria and whether or not Canada will step up its involvement in the crisis after "horrific" photos of a drowned migrant boy were published by media earlier in the day.
Alexander, the Conservative candidate for Ajax, responded to the question by saying the migrant death toll numbers "have been growing for years."
"We are continuing to act, to be at the forefront of humanitarian response…" he said before being cut off.
"Mr. Alexander, you're actually countering your own point," said Barton. "If this is true, if this has been going on for years, why did government not act faster now?"
Alexander then tried to shift the focus onto the CBC.
"I'm actually interested in why this is the first Power & Politics panel we've had on this," said Alexander.
The claim that was quickly shot down by Barton as "completely false," adding that as a minister he was not allowed to appear on the network's panel discussions.
"If you want to avoid the question, let's just be clear that that's what's happening," Barton said.
The confrontation later transitioned to Twitter:
Liberal candidate Marc Garneau also waded in and called Alexander's performance "disgraceful."
Wednesday's clash of facts comes more than a year after Alexander hung up on CBC Radio host Carol Off after a conversation about immigration reforms.
In that As It Happens interview, the incumbent Conservative MP also did not give clear answers.