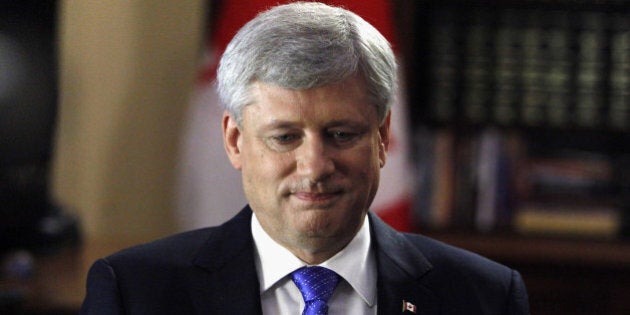 Dear Prime Minister Harper,
It is not often that the leader of a political party makes an unpopular decision to choose to do what is right instead of what is politically beneficial. We would like to be the first to thank you, Mr. Harper, for your ingenious management of your Minister of Citizenship and Immigration Chris Alexander.
A year ago we had written to Minister Alexander to apologize for treating a refugee patient. We spoke about how cuts to refugee health care had made seeing a doctor virtually impossible for many new refugees. We pleaded with the Minister, as had 22 national healthcare organizations, to meet and discuss the crisis facing refugees in Canada. We believed at that time that he must not have reviewed his portfolio in depth; otherwise, why would the federal government download costlier health care that risks the lives of refugee children onto the provinces?
We now wonder -- were you, Mr. Prime Minister, desperately trying to get the Minister to review the file as well?
We know you demand excellence from your ministers and it must have been frustrating that he screamed that his policies were good for refugees, while physicians continued to explain that asthmatic children were going without their puffers, or diabetic pregnant women could not get insulin. "Simply arriving on our shores and claiming hardships isn't good enough," he said. Perhaps he had been confused, thinking tourists were climbing off cruise ships and swimming to shore looking for aspirin. Perhaps he did not realize the arduous and dangerous journey from Syria was not worth a little Canadian prescription. Perhaps he did not know that refugees already have many hurdles to jump through and prove their plight to stay in Canada.
You must have been disappointed when, before a federal court, his ministry presented no evidence that these refugee health cuts had saved taxpayer dollars, deterred fraudulent claims, or been of any benefit at all. When a federal judge decreed that these cuts would "potentially jeopardize the health, the safety and indeed the very lives, of these innocent and vulnerable children in a manner that shocks the conscience and outrages our standards of decency" you must have hoped he would finally take the refugee portfolio more seriously.
Then, Mr. Harper, you had a stroke of genius. You called an election -- and not just any election -- the longest election campaign in a hundred years. It was a brilliant idea: Chris Alexander would then have plenty of time to review his file and would need to if he was going to be off on the campaign trail. Never again would he hang up in the middle of a CBC interview to avoid questions about Syrian refugees.
Unfortunately, your plan was rerouted, Mr. Harper. The topic of refugees came up earlier in the campaign than anticipated. Mr. Alexander clearly had not had enough time to fully review the file, evidenced by his September 2nd interview with Rosie Barton on CBC's Power and Politics. We are happy you sent Minister Alexander back to Ottawa to continue to review his portfolio and deal with the refugee crisis. We are sure that he will soon get to the part where his Ministry cut access to health care for refugees, and we will see a reversal of the "cruel and unusual" policy your government enacted.
Because, well, it would look extremely hypocritical to mourn the deaths of refugee children abroad while fighting a costly appeal with tax-payer money to take away health care from refugee children here at home -- wouldn't it?
Dr. Alex Caudarella and Dr. Hasan Sheikh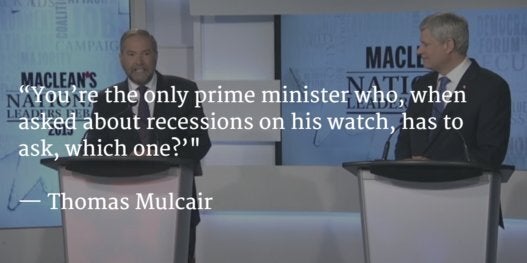 Best Quotes From Maclean's Canada Election Leaders' Debate