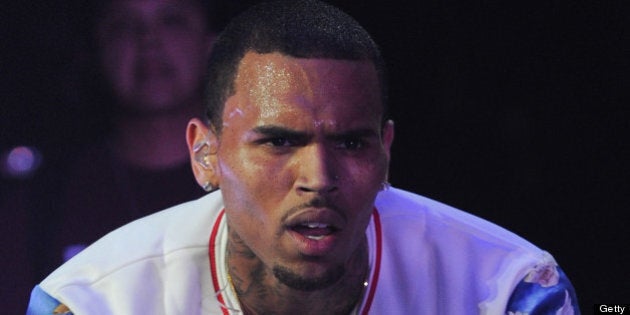 Shortly after Chris Brown was accused and convicted of violence against Rihanna, I wrote a poem that included the line "Britney gets hit one more time, but Rihanna needs stitches."
The poem addressed the silencing of violence against black women. I personally experienced the backlash that can occur when trying to speak honestly and openly about difficult issues surrounding abuse and race.
I twice received angry and even threatening messages from men after performing this poem. They were upset with the idea that a woman's race impacts her likelihood both of being victimized and of having her complaint ignored. I experienced then the reality that speaking up on these issues can be uncomfortable and even dangerous.
This week, I was asked to comment on CBC about the controversy around the Chris Brown concert in Halifax.
As a teacher and advocate, I have worked with women and spoken out against violence against women.
As a teacher and advocate, I have also worked with men convicted of violent crimes. I therefore felt it was extremely important that Halifax have conversations about the concert that would help us address violence, support victims in healing, and also move toward solutions to ending abuse in our communities.
I believe it is very important that victims of violence be supported in speaking out, and that they not be urged to "get over it" or "move on." Shaming and blaming of victims of violence is very common even by "well meaning" loved ones and family.
At the same time, I also believe that we must have strategies to work with men convicted of violence. We know that women often return to men who have abused them; it is therefore important that we invest in counselling men, in addressing violent ideas of masculinity, in challenging abusers to take responsibility and be held accountable, and also to believe they can do the serious work of change and recovery.
It is important for black women to be part of this conversation and to be advocating for women in our own communities to receive appropriate counselling and other services to confront and heal from abuse.
We also face the necessity of working with men in our own communities to help them heal from violence through transformative justice approaches.
So I expressed my view that we needed to talk about domestic violence, and we also needed to address the racial aspects around the reaction to Chris Brown.
As a tattooed, rap/R&B singer who embodies for many the "thug" lifestyle, it is easy to see Chris Brown as the face of abuse. As a threatening black man, we may feel more comfortable identifying his behaviour as dangerous than we do John Lennon's, despite his history of abuse. But the truth is that abuse happens in households of all racial, class, education and social backgrounds.
I asked us to consider how much the image of Chris Brown as "thug rapper" made it easier to label him as an unrepentant abuser than other artists who are also guilty of the same crime.
I spoke about how Brown himself is a victim of abuse and how important it is for our communities to work to break cycles of violence.
Angela Davis points out that we are imprisoning more men than ever for domestic violence, but rates of domestic violence are not going down.
This is why communities must do the hard work of addressing how to work with abusers as they return to our households and neighbourhoods.
While Chris Brown can be boycotted, these men are still in our homes. Although I spoke about how complex this conversation was, the fact that I addressed the ways race plays into how we think about this case was received in some places as controversial or shocking.
I do not believe that talking about race has to be forbidden or too uncomfortable. Too often, dialogue is reduced to either an accusation of racism, or a charge of "pulling the race card."
People in Halifax are capable of having honest conversations from differing viewpoints about violence, about supporting victims, and about how race affects the ways we respond to victims and perpetrators. We need also to speak with youth about violence and consent and educate them about media messages glorifying violent behaviour.
Too often, women of colour, in particular indigenous and black women, are not included in conversations about policies. We do not sit on the boards of domestic violence organizations or shelters and we are not in government.
Some people might look at the Chris Brown case and say "this is about domestic violence, not race," but for women of colour, we cannot make that separation.
We need to talk about why women of colour are victimized, and we need to talk about our representation of black masculinity as threatening, the rates of incarceration and criminalizing of black men, the idea that black men are pathologically violent, and how the experience of oppression all play into why abuse happens in our communities and how we can heal from it.
I support the right of all victims and advocates to speak out, to seek justice, to be angry and to demand accountability about abuse. I understand why people are protesting this concert and why it is a deeply emotional issue.
But I also hope after the controversy dies down that we, as a community, are willing to continue to have the difficult conversations we need to have.
I hope that we support the victims of the Nova Scotia Home for Colored Children in their quest for justice -- another case that reminds us of the necessity of addressing race and violence. I believe healing and progress are possible, if we as a community are willing to do the work to acknowledge complex realities and to not silence issues that may make us uncomfortable.
El Jones is poet laureate for the Halifax Regional Municipality. She teaches women's studies at Acadia University and in the African Canadian transition program at Nova Scotia Community College.