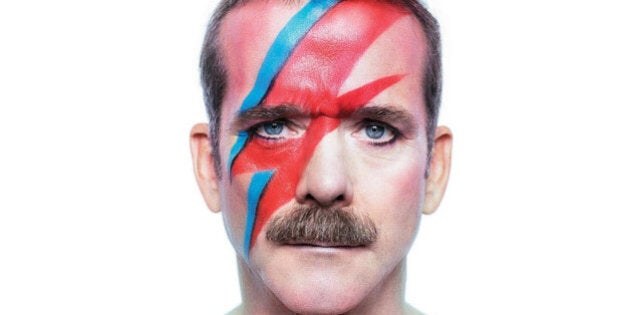 As if that wasn't enticing enough, they dolled Hadfield up just like David Bowie in his famous "Aladdin Sane" album cover, which also happens to be the signature image of the AGO's current "David Bowie Is.." exhibit.
"He went full-bore with it. I explained we needed bare shoulders as opposed to the collared shirt he was wearing, so he happily took it off," says Wahl, who ensured the lighting during the shoot also matched Bowie's album perfectly. "He was fully participating—it was awesome. I was on a portrait high for a day and a half afterward."
They also included a video of how the cover came together. The issue hits stand Thursday, Oct. 3.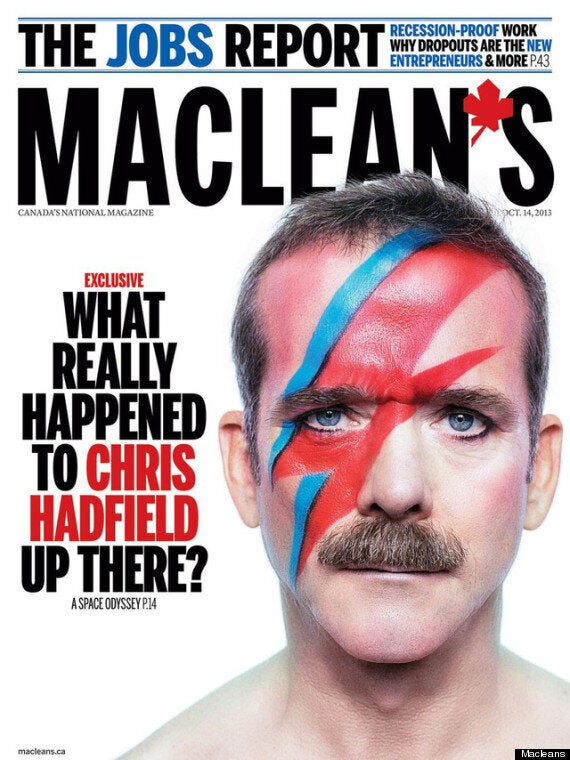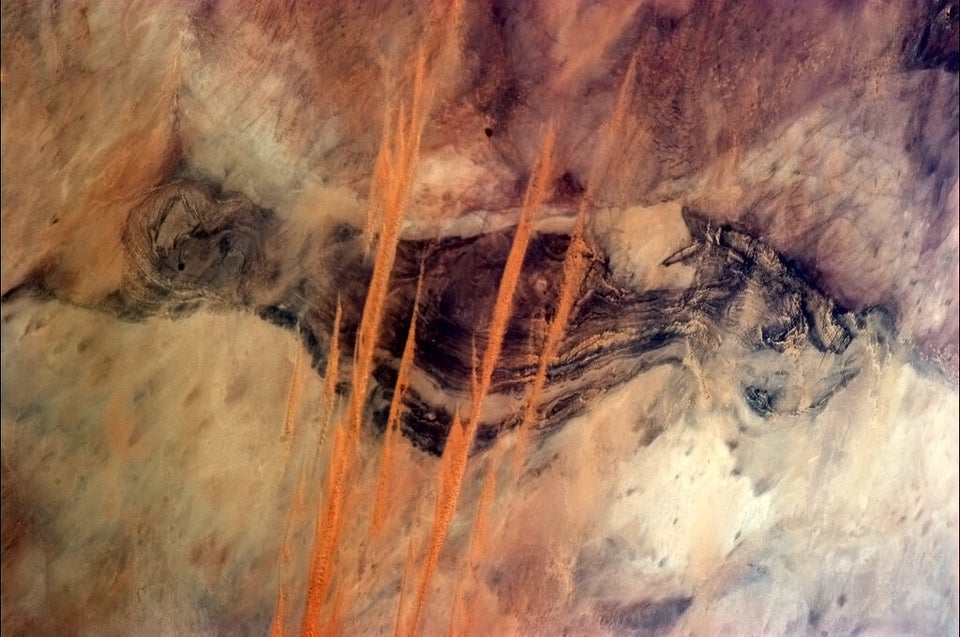 Chris Hadfield's Best Photos From Space