Part of the reason the world knows Col. Chris Hadfield's name is thanks to David Bowie — and the astronaut paid gorgeous tribute to him on social media after the musician's passing on Sunday evening.
Hadfield's son, Evan, who runs his social media, continued in the comments (in response to a reader who had asked what happened):
"He passed away this morning from cancer. Last week, on his 69th birthday, he released a 'swan song' album, called Blackstar, with an appropriate single called Lazarus. It got rave reviews, and is a worthy tribute to a life achieved. If you cared for his music, but haven't listened to him in a while, it might be an appropriate time to learn about where the journey took him and pick up that album."
The song became the inspiration for Hadfield's eventual album recorded on the ISS, entitled "Space Sessions: Songs From a Tin Can." A copyright issue removed the original video from YouTube in 2014, but returned to the site later that year, with Bowie's blessing.
The astronaut took to his page again later in the evening to write about the experience, and the possibility of Bowie's art: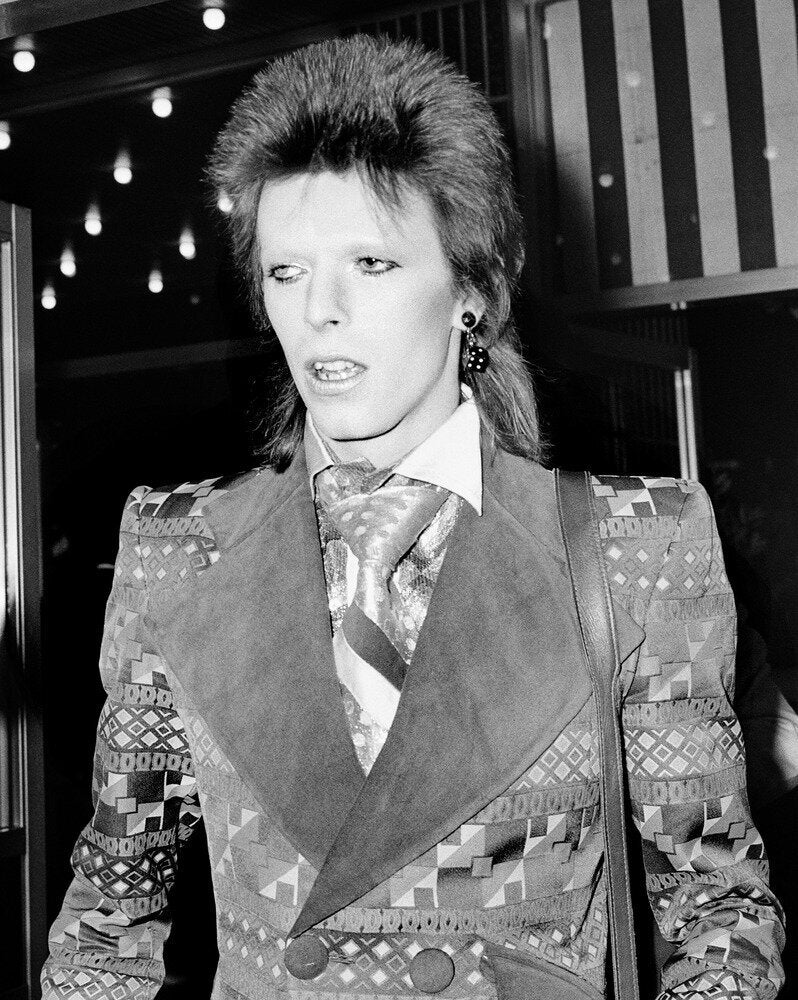 David Bowie
Popular in the Community