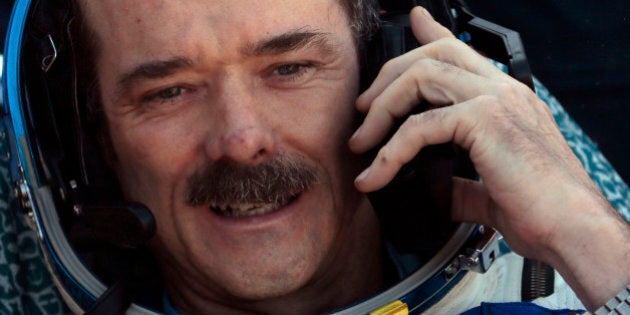 JASPER, ALBERTA -- When Chris Hadfield first visited Jasper, there was a twinkle in his eye but it had nothing to do with the stars. Hadfield was focused on raising a family -- thoughts of heaven secondary to his terrestrial responsibilities. "My wife and I first came to Jasper 29 years ago," recalls Hadfield, Canada's most famous astronaut. "We were here when our son was one-year-old and she was pregnant with our second child."
In October, he returned to the national park in Alberta to lead astronomy aficionados on a celebration of celestial viewing of our galaxy. Hadfield, of course, is a star himself, making this year's Dark Sky Festival a newsworthy event across the country. Since his first visit three decades ago, he has orbited the earth almost 2,600 times, travelled to more than 60 countries and that second child, Evan, is now a tech-savvy adult who has helped tweet his dad to social-media fame. Although Hadfield is one of eight Canadian astronauts who has flown into space, he is the first from this country to command the International Space Station.
Jasper too has gained lofty recognition. It was designated in 2011 as the second-largest dark sky preserve in the world by the Royal Astronomical Society of Canada. Formal guidelines must be satisfied in order for a property to achieve this status, including: restricted light pollution, programs developed to promote astronomy, and accessible areas made available for public stargazing. Thus, travellers can be assured when visiting parks bearing this classification that dark sky viewing will be optimal. The Dark Sky Festival is a key reason why Jasper was this week listed among Vacay.ca's 20 Best Places to Visit in Canada for 2015.
As one of the largest parks within the Canadian Rocky Mountains, Jasper National Park recognized it was sitting under an astral diamond mine: more than 11,000 square kilometres of vast unspoiled night sky wilderness. City dwellers who seldom see a clear night sky and the stars that appear on its canvas may be surprised that "astro tourism" has found a niche market and is being promoted worldwide from New Zealand to Namimbia.
Chuckling, Hadfield points out, "Everybody who writes about overcrowding lives in a city. It is a little bit comical actually, most of the world is empty and so much of the world is dark. There are clusters where we all choose to live. But truly if you want to see the sky you have to get out to where the sky is visible and to have places in the world that are accessible, are inherently beautiful but also give access to the dark skies."
Jasper fits that description perfectly and its Dark Sky Festival held annually in October connects people to the magic of the night. The 2014 festival was the fourth edition and it doubled attendance from 2013. Having Hadfield on board made it a sold-out event. It wasn't just a photo-op and book-signing appearance, however. Hadfield connected with old and young alike, infusing visitors with the awe he still feels for space exploration. For instance, during the free Telus World of Science Edmonton Family Event at Centennial Field, where over 650 people showed up, Hadfield enthusiastically joined in counting down with rocket junkies to launch a model rocket over the heads of the delighted crowd. In the evening he entertained an audience of 892 people with inspirational "thinking like an astronaut" stories and song. Passionately, he described how his career experiences have impacted him.
"Your perspective changes and you get a real understanding of the entire nature of the whole planet, you go around it in 92 minutes. And then you go around it again," he says, discussing the similarities he sees from societies on the planet. "I remember we came across the prairies, I used to live in Moose Jaw. So you look at Moose Jaw, Saskatchewan, pretty standard town. ... then you wait 20 minutes and you are over Africa and look down into a city in Africa and go, 'Hey, look there's the river, there's the railroad, it is exactly the same.' That sense of our shared nature of existence, that seeps into you. ... I think the global perspective of our shared commonality of being human seeps into you more powerfully than you can even imagine."
Story by Julia Pelish, Vacay.caVisuals Editor. To read the full story on Vacay.ca, click here.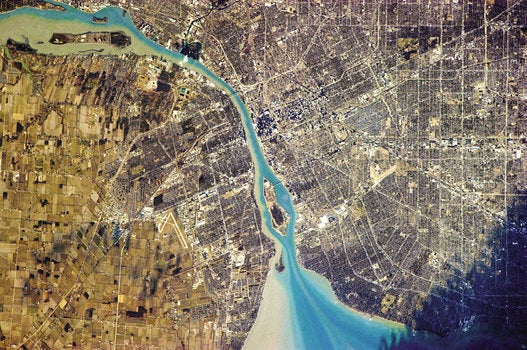 Chris Hadfield's Stunning Space Photography