From the man who taught us what happens when a wet towel is wrung out in space comes another enlightening lesson on life inside the International Space Station (ISS).
Turns out there's no washing machine or dryer on the ISS, so astronauts wear their clothing out and then toss the smelly laundry into an unmanned resupply ship.
"When it gets full of trash, we close the hatch and it undocks and backs away and falls down into the atmosphere; so your dirty laundry actually gets incinerated in the atmosphere," Hadfield explained to a captive studio audience.
He went on to illustrate what that may look like on Earth.
"You you know how you're sitting in the corner of a room and there's that really sharp sunbeam coming across, and you can see those lovely little motes of dust are falling down through the sunbeam?" he said. "Yeah, that's my underwear."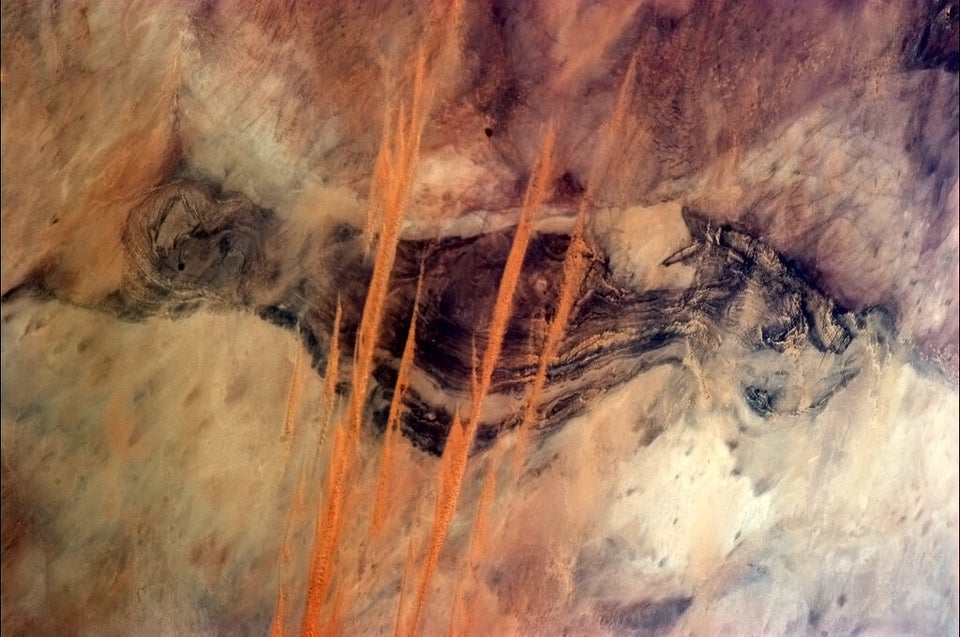 Chris Hadfield's Best Photos From Space