Canada's Chris Hadfield, who is set to return to Earth on Monday, decided that singing David Bowie's classic "Space Oddity" might be an appropriate way to cap off one of the most heavily-publicized space missions in recent memory.
Hadfield, who has already proven his musical mettle more than once during his stint on the International Space Station, posted a video on Sunday of him singing Bowie's 1969 song about an astronaut "sitting in a tin can, high above the world" but adds a few of his own lyrical modifications.
Let's face it. There's a certain poignancy to seeing and hearing the song covered by a man who is actually in space. Someone who can "float in a most peculiar way" and can actually say with certainty that "the stars look very different today." It's an added bonus that he can actually pull it off.
Of course, Hadfield didn't do it alone. He got the help of Canadian musician Emm Gryner and producer Joe Corcoran. Gryner explains on her blog:
"I came up with a piano part. i then enlisted my friend, producer and fellow Canadian Joe Corcoran to take my piano idea and Chris' vocal and blow it up into a fully produced song. Drums! mellotrons! fuzz bass! We also incorporated into the track ambient space station noises which Chris had put on his Soundcloud. I was mostly blown away by how pure and earnest Chris' singing is on this track. Like weightlessness and his voice agreed to agree."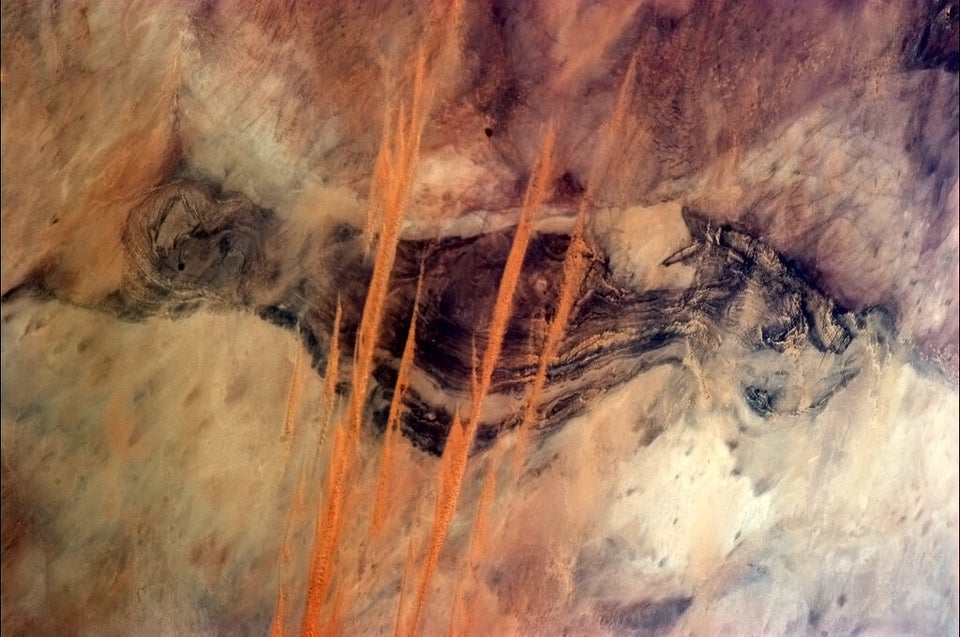 Chris Hadfield's Best Photos From Space