What's the scariest thing that has ever happened to you?
For Canadian astronaut Chris Hadfield, the moment came when he went blind in space.
"Looking at the difference between actual danger and perceived danger, where's the real risk? What is the real thing that you should actually be afraid of? Not just a generic fear of bad things happening. You can fundamentally change your reaction to things so that it allows you to go places and see things and do things that would otherwise be completely denied to you."
Check out his enthralling talk above.
Hadfield's presentation is just the latest in a week of thought-provoking talks at the influential event. Earlier on Tuesday, whistleblower Edward Snowden made a surprise appearance via a robotic mobile camera he controlled from somewhere in Russia.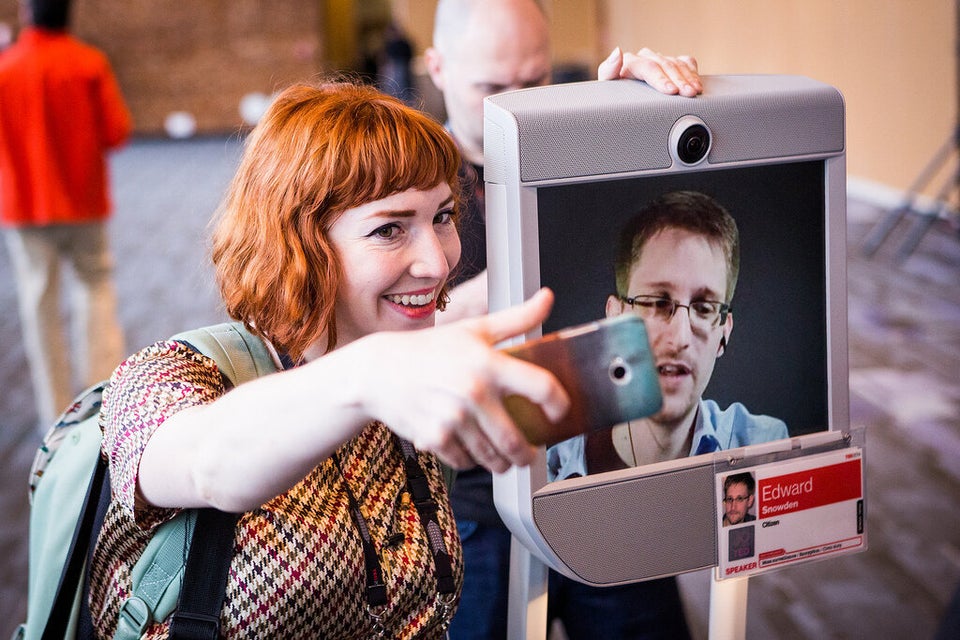 Edward Snowden At TED Conference Vancouver