Since blasting off to the International Space Station, Hadfield has been fascinating his 444,000+ followers with stunning photos of the Earth below. And our favourite part about Hadfield's images? The imaginative captions that accompany them. Despite being a seasoned space pro, Hadfield is clearly just as much in awe of his breathtaking view of the Earth as we are.
In the photos below, he shows us lakes shaped like animals and what he's dubbed the Earth's "bellybutton." With one image of New Zealand's coast, he writes, "I ask myself can this possibly be real? Yet there it is."
Hadfield's social media engagement is part of a mission from him and the Canadian Space Agency to engage those of us still on Earth with the wonders of space science. And with the help of his sons, Evan and Kyle, who have been helping him navigate social media, Hadfield has succeeded in a spectacular fashion via Twitter, Facebook, a Reddit AMA, a broadcasted phone call with William Shatner and numerous chats with inquisitive school kids.
See a collection of our favourite photos tweeted by Hadfield below. You can also check out his photos of our beautiful planet, as well as snapshots of life aboard the ISS (Mardi Gras hats!) on his Twitter account, @Cmdr_Hadfield, as well as his Facebook page.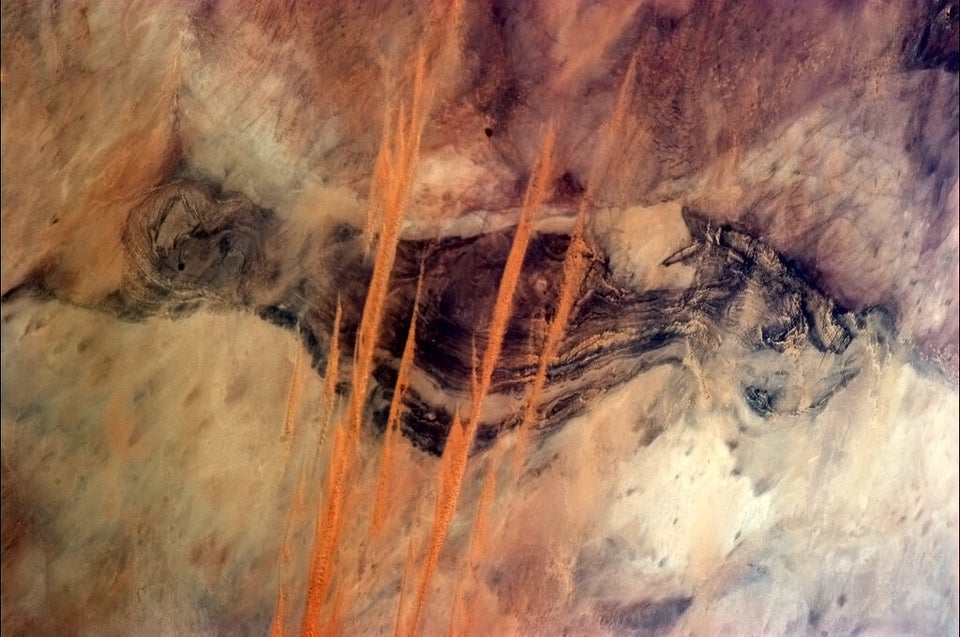 Chris Hadfield's Best Photos From Space
Popular in the Community