Over the weekend, "The Avengers" star made our hearts melt when he revealed that he baked his daughter an adorable T-rex birthday cake.
"What happens when the bakery says they don't have time to make your daughter a birthday cake? You get involved and smash one out yourself ! I call it 'La TRex al la chocolate,'" he wrote on Instagram.
Hemsworth's wife, Elsa Pataky, also posted a photo of him hard at work. In the photo, the 32-year-old actor is seen showing off his baking skills, along with his bulging biceps.
"Papa working hard on India's birthday cake!" Pataky wrote in her caption. "Happy birthday India, love you more than anything!"
Hemsworth and Pataky's daughter, India Rose, turns four on May 11. The couple also has two-year-old twin sons, Tristan and Sasha.
This isn't the first time Papa Hemsworth has cooked for his darling daughter. Us Weekly notes that last month, Pataky caught a snap of the "Thor" star making India a late night snack.
Pataky is no stranger to sharing adorable snapshots of her family on social media. Back in March, the 39-year-old mom paid tribute to her twin sons on their second birthday by posting this sweet photo of them with Hemsworth.
We seriously can't get enough of this adorable family.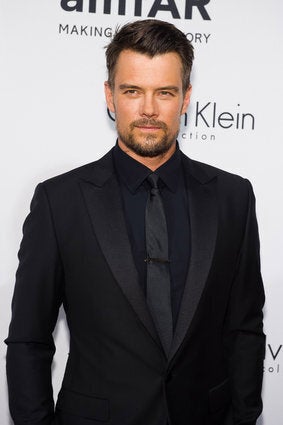 Celebrity Dads Who Took Paternity Leave