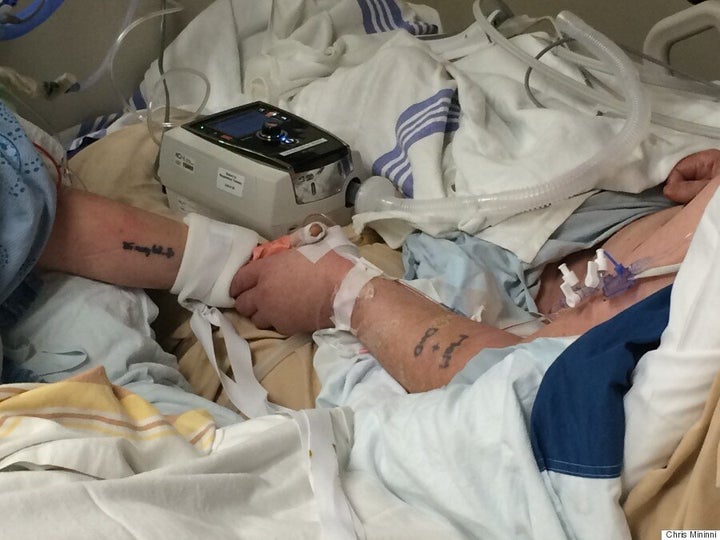 An Ontario couple's last moments together captured in photos are just a small part of an "incredible" 24-year love story, said their son.
On April 28, Jim Mininni went to the hospital for a routine check-up. The 58-year-old had been fighting lung cancer, which he had been diagnosed with for a second time in 2011.
Doctors noticed Mininni's "laboured" breathing and decided to admit him to the intensive care unit (ICU).
The next day, his wife had a heart attack.
Mininni was taken to Kingston General Hospital, while Cindy Ireland, also 58, was admitted to Brockville General Hospital.
Their sons Chris and Matt tried to unite them. It was a difficult move, as Ireland needed a medical reason to be transferred to another institution.
Luckily, with the help of an "amazing physician," she was moved to Kingston on May 3.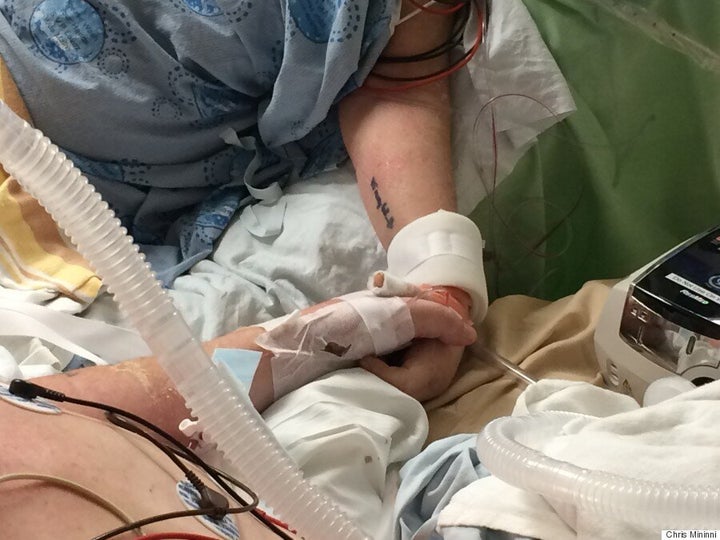 "[The doctor] saw my father worsening, and knew my mom needed to be there," Chris, 21, told The Huffington Post Canada in an email.
"They found a very large tumor blocking my dad's complete airway, and told us that there was nothing left we could do. They went ahead to wake up my father from sedation, to let him know his situation and about my mom."
Mininni signed a do-not-resuscitate form, not wanting to "prolong the inevitable," Chris said.
Doctors gave Mininni the choice of keeping his breathing tube in until he talked to his wife. He agreed. When he found out what happened to her — and that she was in an adjacent room — he "fell to tears."
On May 4, Chris met with the rest of the family, "broken and in tears." It was time to say goodbye.
Mininni communicated by writing. Shaking, he wrote "MO" but couldn't complete the word for an "agonizing two hours," Chris said.
"He loved my mom with his whole being."
"We kept thinking he was trying to write 'Mouth', as in he wanted the tube out. But he finally finished the word 'Mom.'"
After hours of preparations, Mininni's request was fulfilled. He was told he would be able to see his wife of 24 years, one last time.
"My dad lit up like a child, tears streaming down his face, he started bowing in prayer nonstop, saying 'Thank you,'" Chris said.
"A team of doctors and nurses started to move my dad, and with him gripping the doctor's hand tight in extreme gratitude, he went to say goodbye to my mom for the last time. They kept him there as long as medically possible."
With his parents on life support, Chris' brother Matt captured this image of their last moment together: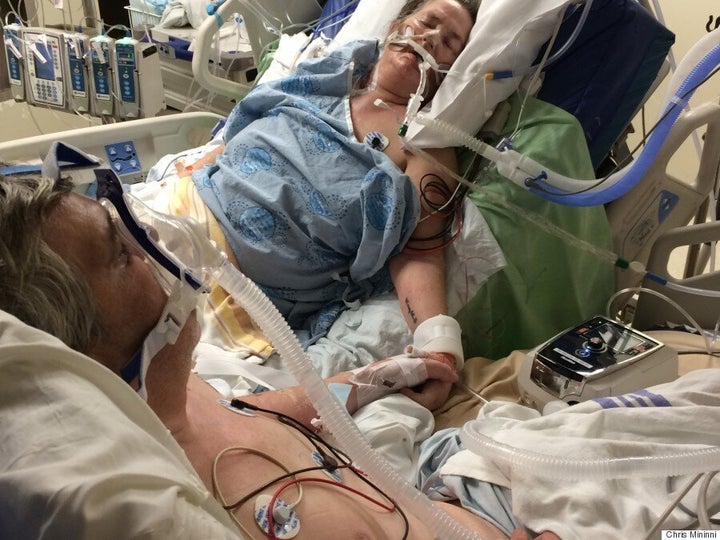 Mininni died after a few hours.
Almost two weeks later, Chris shared the image on Reddit, where it netted him a lot of positive — and some negative — attention.
"I think it helped the grieving process, to type out absolutely everything, and felt good to just show anyone that was interested what an amazing guy my dad was," he said. "It could've gotten buried with hate on Reddit and I would be been alright with that."
Mininni's mother is recovering at home, and Chris says the kind comments on Reddit have helped her too.
"The photo is just a small slice of the incredible 24-year story. The story is truly what encapsulates how much my father loved my mom, and I have no shame in ever showing people that," Chris said.
"That's who he was by definition. That's what he wanted people to know about him. He loved my mom with his whole being."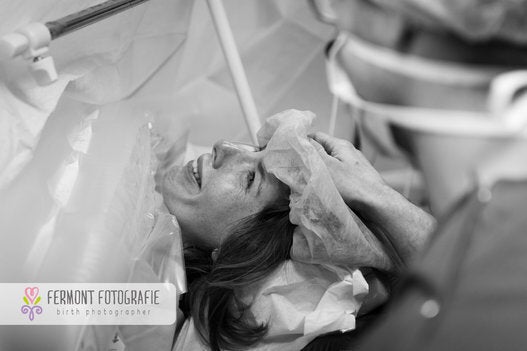 Beautiful Photos Show Parents' First Moments With Their Babies