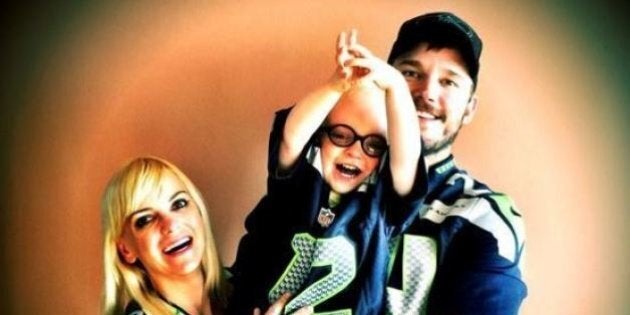 Chris Pratt's son, Jack, is known for his signature glasses. So when the "Jurassic Park" star posted a recent photo of his toddler without them, we could hardly recognize the three-year-old boy!
In the image, Jack is seen wide-eyed and smiling in his pjs as he stands beside a rainbow. Without his glasses, the tiny tot looks just as adorable as his previous photos and a lot like his famous mom, Faris.
For reference, here's a photo of Jack, with glasses, with his mom and maternal grandparents:
Without glasses, Pratt also noted how much his son looks like Faris. Referring to the Instagram snap above, the 36-year-old wrote: "I snapped this photo and it dawned on me how much Jack looks like Anna. They are both so beautiful. Sleeping in with the two of them is my greatest treasure."
And the three year old rocks them. In the past, his parents have often shared photos of their little boy donning the round-rimmed frames.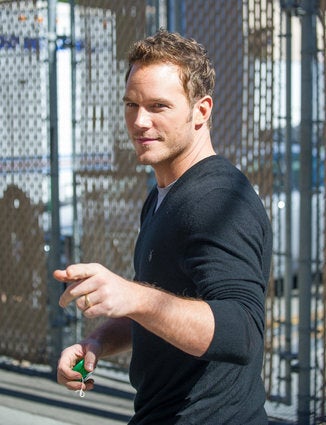 Chris Pratt's 100 Sexiest Photos