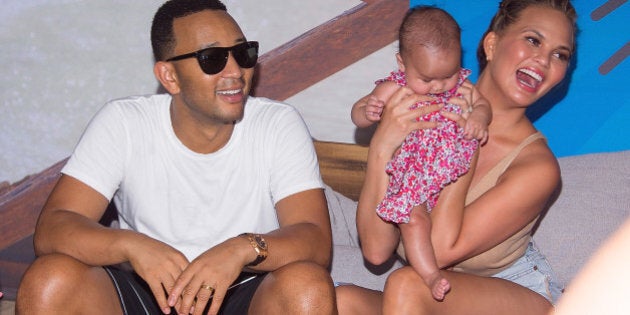 If you heard John Legend live, wouldn't you be mesmerized?
Chrissy Teigen and John Legend's adorable baby daughter Luna sure were.
Legend had confirmed earlier this year that Luna would be coming along on this tour.
"I'm excited that we're in the position where we can bring [Luna] on tour this summer and late spring, so that'll be fun," he said on Facebook Live, according to People.
Teigen posted a video on Instagram of Luna looking enraptured as she watched Legend perform and captioned it "All eyes on dada."
Before the show, the 13-month-old and her mom got a special one-on-one performance backstage courtesy of one of her dad's musicians.
Teigen's been keeping herself busy on tour. Not only is she taking care of baby Luna, but she's also writing her new cookbook and trolling her husband on Twitter.
"My sister and niece live in Vegas. I'm hanging out with them and not trying to force my back into a dress," she tweeted.
The three of them really are #familygoals.