Designer Christian Siriano has done it again.
No stranger to inclusivity, the 31-year-old women's wear guru has shown the fashion world there are doesn't have to be any challenges when it comes to casting a fully diverse runway show.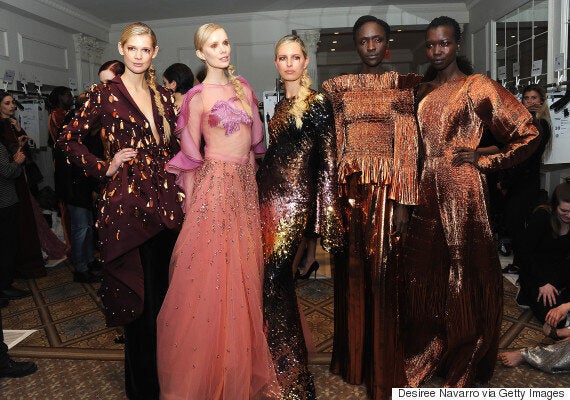 During the preimere of Siriano's fall 2017 collection over the weekend, models on the catwalk ranged from sizes two to 16, and each represented different body figures, hair types, skin tones and ethnicities.
And, as expected, the pieces from his latest line were absolutely stunning.
One stand out moment from the night was when model Jasmine Poulton rocked a black T-shirt that read "People Are People," which was designed by Siriano's husband Brad Walsh.
The musician later tweeted out that 100 per cent of the proceeds from the shirt will go directly to the American Civil Liberties Union.
"People are people, we should all be celebrated in our own way," Siriano told The Hollywood Reporter backstage. "It's very simple. It's not that hard to do and I think that that's what it was about."
"[The shirt] is about human rights. It's not about politics, it's about supporting everyone," he later added. "That's what I thought was important."
And for other designers who may be wondering how the Siriano does it year after year, he gave the inside scoop to USA Today.
"I just book girls that are fabulous," he said.