Have yourself a merry little Christmas.
Whether you celebrate the holiday or not, it's hard not to feel some yuletide joy when looking at photos of Christmas celebrations from around the world.
From holy celebrations to intimate gatherings of family and friends, Christmas is present in the tiniest of warm moments and the most elaborate displays.
None of this is dampening the festive spirit, however, as you can tell from these photos: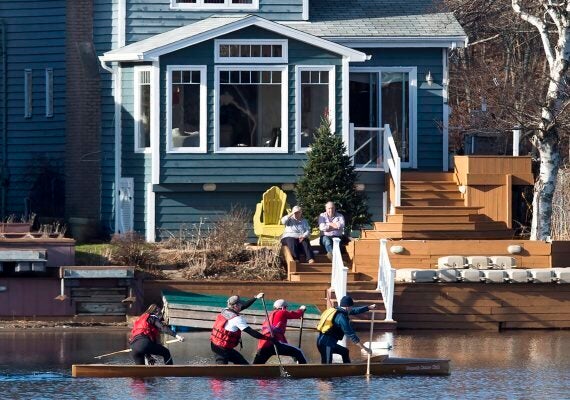 Members of the Banook Canoe Club take advantage of the double-digit Christmas Day temperatures as they paddle a C-4 canoe on Lake Banook in Dartmouth, N.S. (Andrew Vaughan/CP)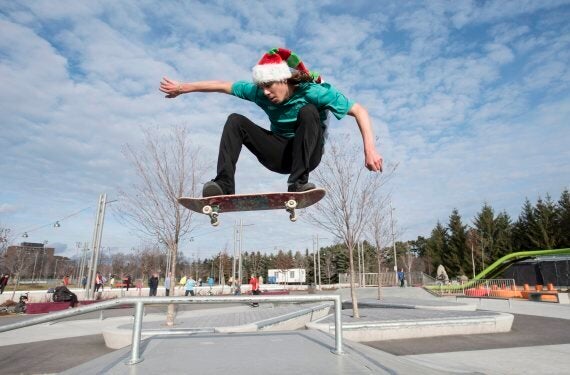 Elliot Marshall wears his Santa hat while skateboarding at the Lansdowne Park skate park, in Ottawa, as temperatures reached a high of 8 degrees celsius on Christmas Day, Dec. 25, 2015. (Justin Tang/CP)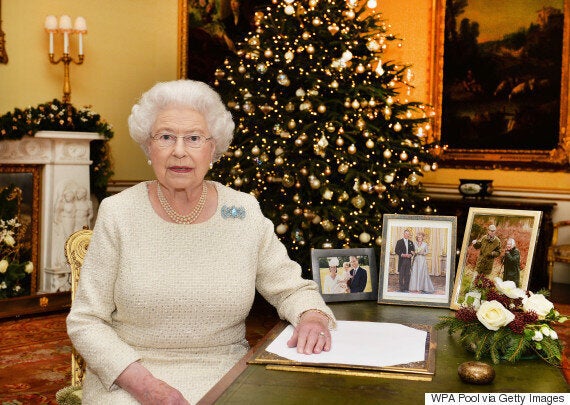 Queen Elizabeth II after recording her Christmas Day broadcast to the Commonwealth on December 25, 2015 in London, England. (Photo by John Stillwell-WPA Pool/Getty Images)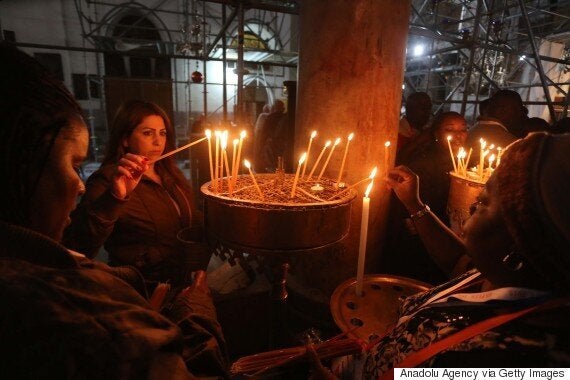 Christians light candles at the Nativity Church, which is considered to be located over the cave that marks the birthplace of Jesus of Nazareth, as part of Christmas celebrations in Bethlehem, West Bank on Dec. 24, 2015. (Photo: Issam Rimawi/Anadolu Agency/Getty Images)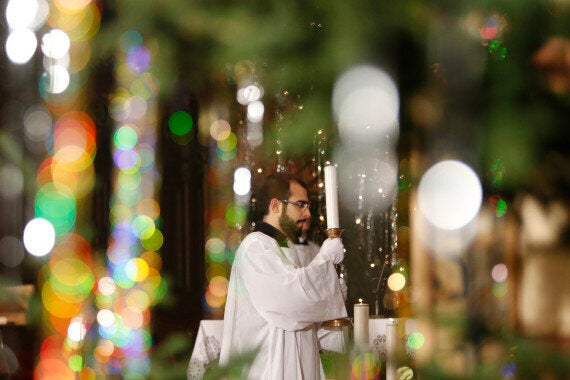 A Catholic priest holds a candle during Christmas midnight Mass in Sarajevo's Cathedral, Bosnia, on Friday, Dec. 25, 2015. Roman Catholics around the world celebrate Christmas on Friday according to the Gregorian calendar. (AP Photo/Amel Emric)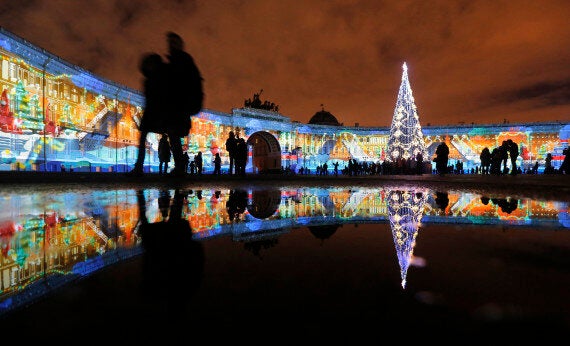 People watch a light show at the Dvortsovaya (Palace) square decorated for incoming New Year and Christmas celebration in St.Petersburg, Russia, Thursday, Dec. 24, 2015. (AP Photo/Dmitry Lovetsky)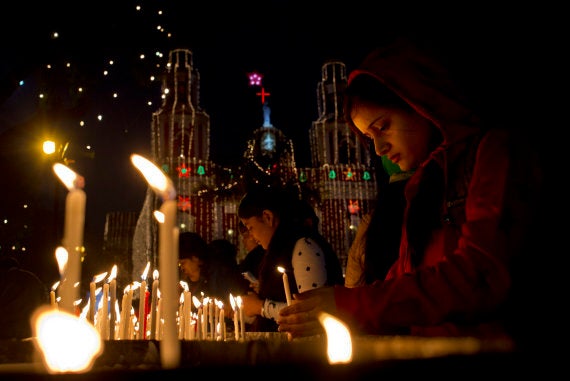 Indians light candles and offer prayers on the eve of Christmas at the Sacred Heart Cathedral in New Delhi, India, Dec. 24, 2015. (AP Photo/Saurabh Das)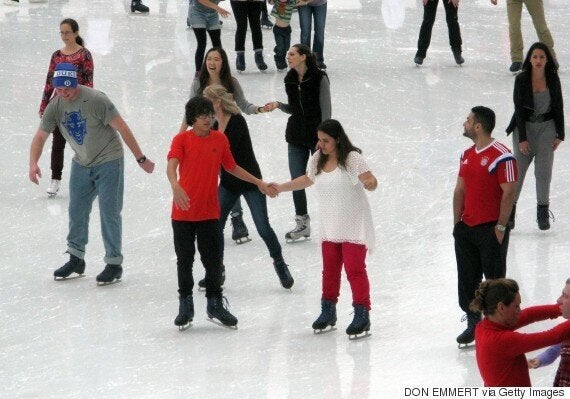 People skate in Central Park on Dec. 24, 2015. (Photo: Don Emmert/AFP/Getty Images)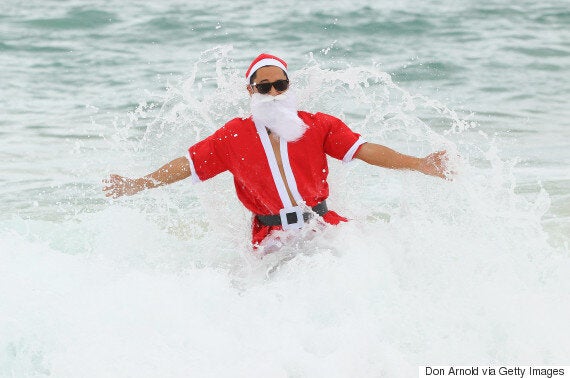 Koijo from Tokyo, Japan, poses from the surf at Bondi Beach on December 25, 2015 in Sydney, Australia. (Photo: Don Arnold/Getty Images)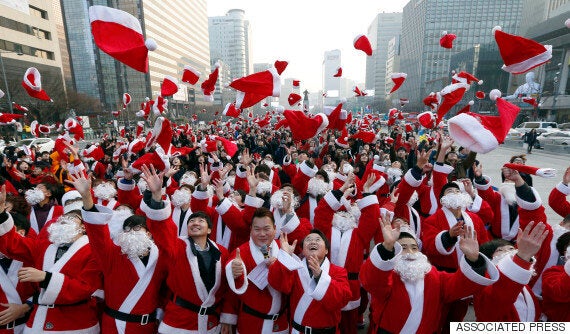 Hundreds of volunteers clad in Santa Claus costumes throw their hats in the air during a Christmas charity event as they gather to deliver gifts for the poor in downtown Seoul, South Korea, Thursday, Dec. 24, 2015. (Photo: Lee Jin-man/AP)
All the best for the holidays from HuffPost Canada!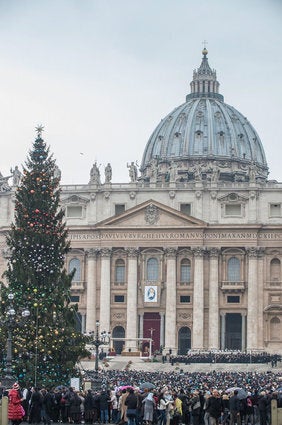 Holiday Decorations In World Cities 2015