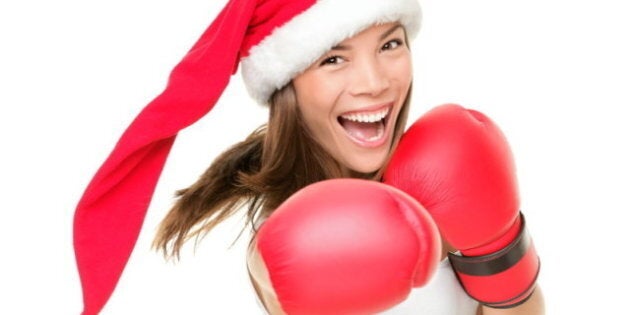 It's the middle of December, and you're likely a quarter of the way through your packed holiday schedule, which means you're still able to look at a candy cane without grimacing.
But candy canes are the least of your worries right about now. No, it's those plates filled with deep-fried springrolls and trays of eggnog that are really the issue. Studies have shown that while people only usually gain a pound during the holiday season, they don't actually ever lose that pound -- so most weight gain can be traced back to December.
Brent Bishop, personal trainer and owner of Think Fitness Studios, emphasizes consistency as the key to keeping the pounds off.
"My belief is that everyone has 20 or 30 minutes in a day -- it comes down to priority and it comes down to interests," he explains. "When you're working out three or four times a week, you think twice about those snacks or excessive drinking."
Bishop stresses interest as a necessity -- after all, if you don't like what you're doing, you won't keep doing it. Take five minutes and write down any and every activity that you've ever done, he advises, along with what you've always wanted to do. Then you have a list of things that centre around an "enjoyment factor," and you can narrow it down to what's realistic.
"Now there's so many different types of classes, there's ways of integrating some of these sports and activities into your routine," he says. "Different exercise drills, simulating some of the movements you do in soccer, for example, can really raise the bar on how often you work out or how motivated you are to do it."
Bishop has put together some quick exercises that anyone can do to offset the harm of Christmas parties and New Year's Eve indulgences. Check out his suggested exercises and the videos that demonstrate them below.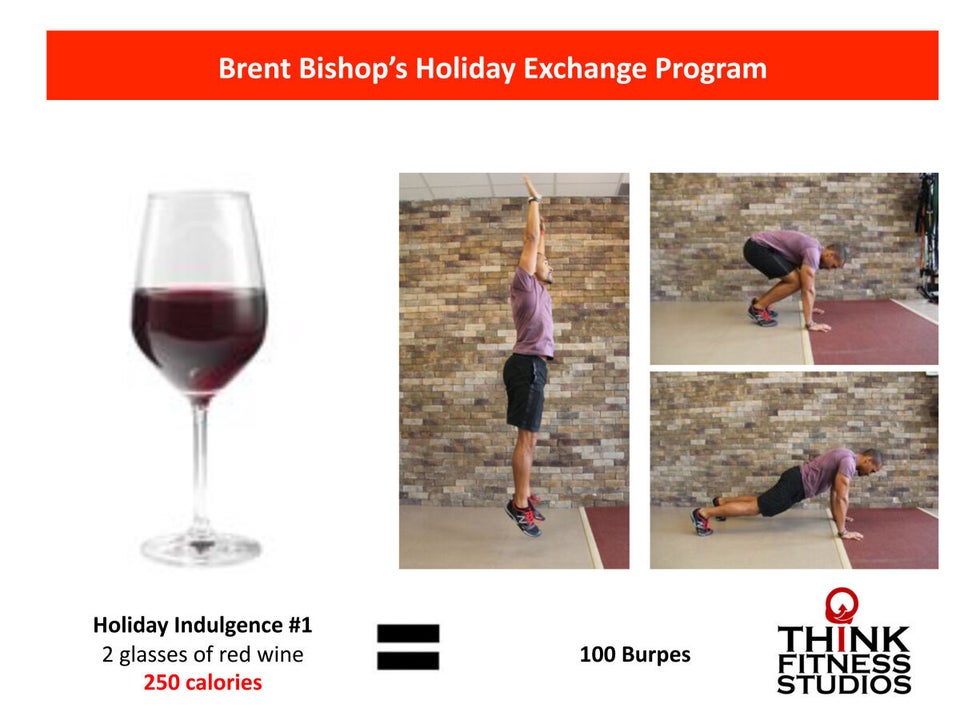 Exercise Tips For The Holidays
Popular in the Community