If you're like many people, Christmas decorating can often consist of dragging out a tired wreath you've had for years, along with the Christmas tree and some tinsel.
And we don't blame you/us. It often seems too tricky or time-consuming to come up with ideas for decorations that don't look tacky or cheap. But this year, we're offering some alternatives with these ideas for Christmas decorating that are easy, creative and look simply fantastic.
Check out some great ways to spruce (get it?) up your place for the holidays that don't require you to be Martha Stewart.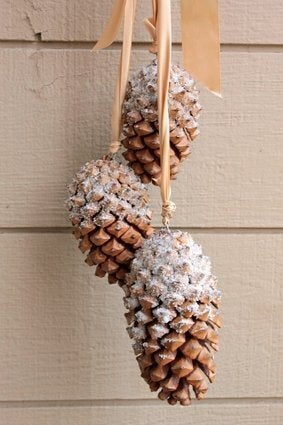 15 Easy DIY Christmas Decorating Ideas