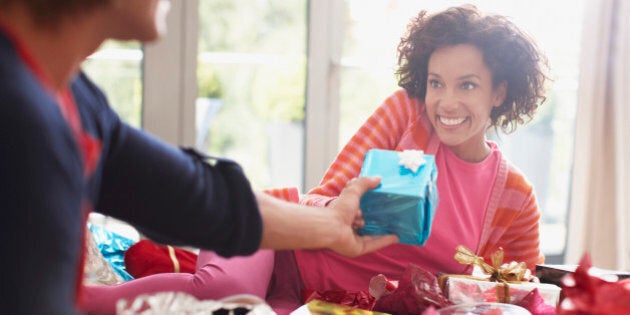 For those in the land of coupledom, it's the time of year to start thinking about narrowing down the perfect Christmas gift for the most important person in your life. While you might share every waking moment, it can be incredibly stressful to buy something he or she will love — and to do it without feeling completely cheap.
"Every couple feels pressure to give and find something that will wow their partner," says relationship exert Kimberly Moffit of Match.com. "The problem is the longer you've been dating someone, you start to think you have to outdo yourself every year. What's supposed to be a fun time of the year just becomes stressful."
Generally there are no rules of spending a "right" amount of money, Moffit says, but some individuals have expectations. According to a survey of 1,184 Canadian singles for Match.com, one-third of Canadians believe you should give someone a gift after dating for one or two months and spend at least $25. The majority of survey respondents also thought you should spend at least $75 on someone you're with for over six months.
And when in doubt, ask. If you're having a hard time finding something to give, don't go overboard with surprises, just simply ask what they want or need, Moffit says. Even if it doesn't seem thoughtful, your partner will appreciate getting something they actually want in the long run.
LOOK — How much money you should consider spending for your partner's Christmas gift?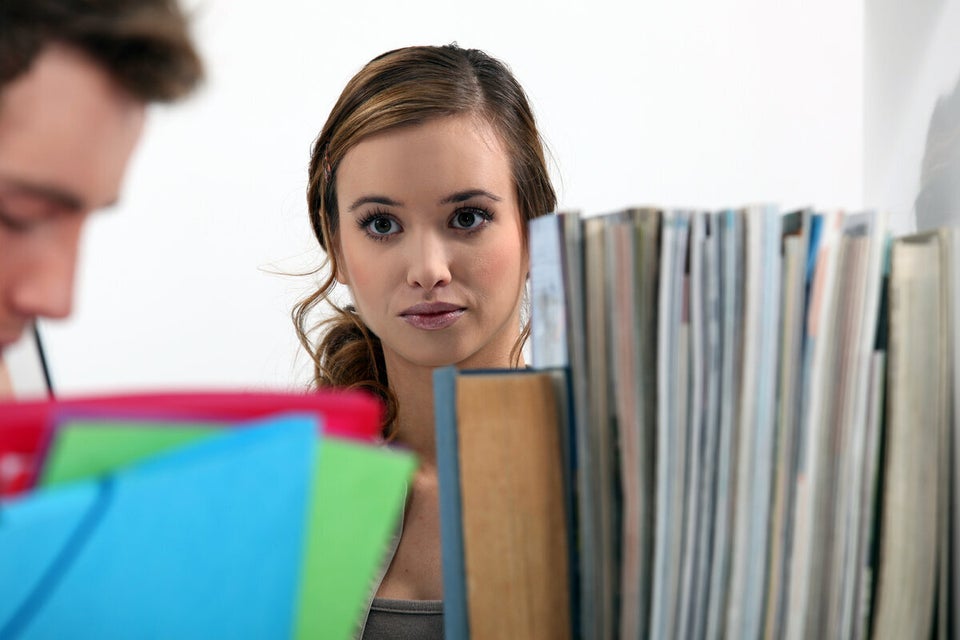 How Much Should You Spend On Christmas Gifts?
If you're somewhere in between getting to know someone and officially dating, it can be awkward when it comes to buying gifts. Relationship exert Kimberly Moffit of Match.com says to keep things simple and not go overboard. "This might be the perfect opportunity to ask your crush on a first date."
GIFT IDEA: Tickets to a comedy show, movie or just a card
Dating For One To Two Months
Think of something that will make your first Christmas together memorable (aw). "The right gift at the right time could make all the difference for the future of your relationship," Moffit says.
GIFT IDEA: For him, a nice bottle of wine for his favourite meal, a pocket square or bottle opener. For her, try aromatherapy candles, a romantic movie date and dinner or gourmet chocolates.
Dating For Four To Six Months
Things are serious, so you should start thinking about gifts that are more meaningful. However, this doesn't always mean spending a huge amount of cash. Take a mini road trip or plan a night out together.
GIFT IDEA: For him, a pair of headphones, shaving kit or a set of classy whiskey glasses. For her, a stylish hat and glove set, small bottle of perfume or tickets to her favourite play or concert.
Dating For Six Months To Over A Year
If you've been dating for over six months, the words "I love you" have most likely been exchanged. Moffit says it's time to get creative and pay attention to small details and see if your partner is dropping any hints.
PRICE POINTS: $75 to $150
GIFT IDEA: For him, a new game console, tickets to a sports game or a stylish tie. For her, a day at the spa or a pair of warm (but sexy) winter boots.
"When you're married, it's easy to fall into a routine and forget to make your loved one feel special during the holidays," Moffit says. Take this time to remind your partner how much they mean to you. It really isn't about how much money you spend on a gift, but the thought behind it.
PRICE POINTS: Price shouldn't be a factor
GIFT IDEA: Try a classic piece of jewelry like a watch or earrings, plan a getaway vacation or spend next to nothing and just relax at home — as long as you're doing it together.
Only you can really determine the etiquette for your ex. "It often depends on how long you were together and what the circumstances for your split were. Timing is everything. Even if you're on good terms, tread carefully," she says. Gifts like like jewelry, lingerie, perfume or cologne or anything that references an inside joke are inappropriate.
PRICE POINTS: Price shouldn't be a factor
GIFT IDEA: Keep it safe and generic with a gift card or holiday greeting card.