It's January and a San Francisco-based goat landscaping business has a novel idea for locals looking to trash their Christmas trees — feed it to their hungry herbivore animals instead.
In partnership with the city's fire department, City Grazing is asking Bay Area residents to bring tinsel- and decoration-free trees to their Bayview neighbourhood pasture before Jan. 13.
The program, now in its second year, is a clever alternative to tossing dried-out trees to the curb for garbage pick up. There's also a safety advantage, the company says.
"We love being able to offer another way for goats to prevent fires – eating brush and weeds for fire mitigation strategies is a large part of our work year round," reads a description of the program on the company's website.
City Grazing's Genevieve Church told KTVU there's something almost poetic about the whole thing.
The company rents goats to graze and nibble away weeds on public and private properties. The company says it's a service that provides an "environmentally friendly solution to weed control."
And beyond fire safety, there may be other benefits to letting hungry goats take care of people's discarded Christmas evergreen — as long as it's a fir, spruce, cedar or pine tree.
According to the company's website, "The goats love to eat the trees, which provide vitamins, minerals and are even thought to offer natural intestinal worm prevention for the herd."
Not a baaaaad idea, San Francisco.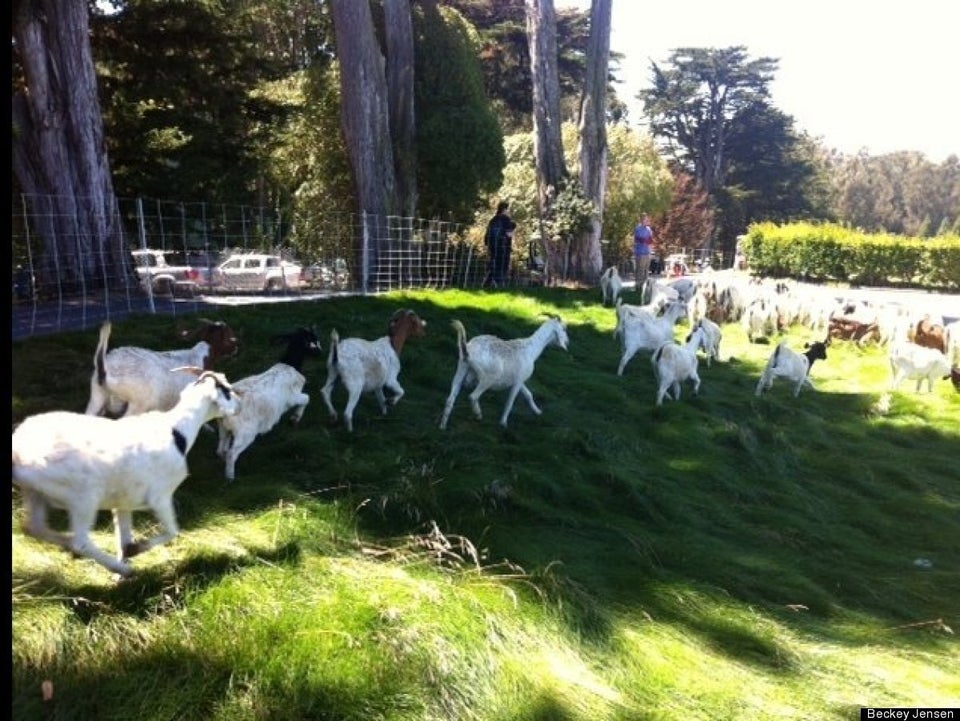 Goats On The Presidio Golfcourse