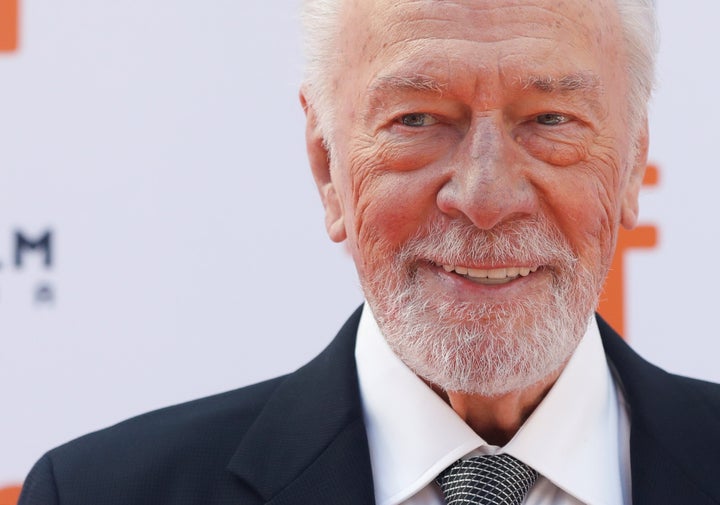 Beloved Canadian actor Christopher Plummer died peacefully at home, in Connecticut, on Friday. He was 91.
Plummer started out his several-decades-long acting career on the stage in the 1940s and appeared in more than 200 films, television shows and plays. He won two Tony awards and after being nominated for Academy Awards three times, became the oldest ever Oscar winner at the age of 82. He was best known for his performances in The Sound of Music ― a musical that Plummer later refused to call anything other than "S+M," "that film" or "The Sound of Mucous" ― and Beginners, in which he played a widower who came out as gay late in life, while living with cancer.
"The world has lost a consummate actor today and I have lost a cherished friend," Plummer's Sound of Music co-star Julie Andrews said in a statement. "I treasure the memories of our work together and all the humour and fun we shared through the years."
Here's how notable Canadians have reacted to Plummer's death on social media:
Actor William Shatner
Prime Minister Justin Trudeau
Actor and screenwriter Eugene Levy
Premier of Alberta Jason Kenney
Actor and writer Peter DaCunha
Artistic director of Stratford Festival, Antoni Cimolino
Leader of the Conservative Party, Erin O'Toole
Artist Director of Toronto International Film Festival (TIFF), Cameron Bailey
Actor Kris Holden Reid
Actor Jay Baruchel
Minister of Natural Resources (and former host of "Canada AM"), Seamus O'Regan
Actor, screenwriter and director Dan Levy
Actress and singer-songwriter Jill Hennessy
Plummer will be missed by generations of Canadians, and his impressive body of work will surely continue to be watched and loved by future generations.
Popular in the Community