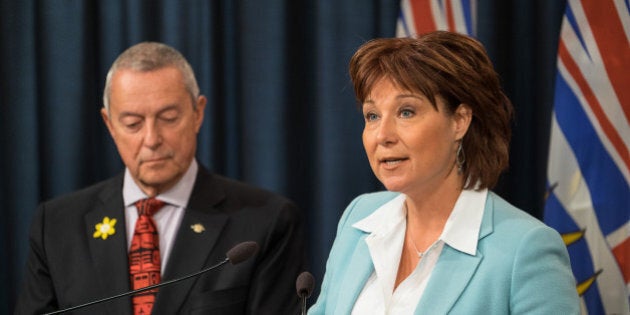 Dear Premier Christy Clark,
In the spirit of "laying down the gauntlet," here are two suggestions which will immediately allow you to improve relations with B.C. public school teachers, while not impairing your ability to balance our provincial budget.
1) Order the Fraser Institute to publish this similarly worded statement along with its annual school rankings:
A significant bias exists within these results which realtors may want to heed. The Fraser Institute has not marked these tests, only collated the results. Each school board in the province is required to gather the tests from all their schools and collectively mark their own students.
In cases of independent or private schools, let it be known that each school has marked their own tests.
Although the FSA (Foundation Skills Assessment) questions were created by teachers and/or educators, the test questions are in no way standardized, and may contain wording or picture errors which some children may find misleading.
These tests arrive well before they are due to be administered and some schools, in which FSA rankings are a source of competition or pride, will have more than adequate opportunity to "teach to the test." At no point will the student, parent, or teacher be given any educational information about these test results, nor will the Fraser Institute provide the media with the percentage of children at each school who actually wrote the test.
In the interest of efficiency, the Fraser Institute will also not include information about how many children per school were:
• English Language Learners and of what level proficiency (beginner, consolidating, etc.)
• Children with special needs or with learning disabilities in reading, writing, or math
• Absent from writing the test for a variety of reasons (illness, because parents felt the test was disruptive to classroom lessons, or if students were "encouraged" by administration not to participate because it might bring down the overall ranking of the school).
2) My second suggestion is very quick, cost-free, and enjoyable to do. Plus it's only a five minute drive from your residence and would bring excitement and joy to so many people in your own neighbourhood.
While acknowledging that you are incredibly busy, I invite you to visit my public school at your convenience. I know you have made occasional appearances at private schools in the past, but public school teachers would find it very conciliatory if you would also visit one of our schools.
My school is a wonderful place to learn even though we scored low on the FSA rankings. (Yes, we have a very high number of students with special needs. We also had a high number of students who did not take the test for a variety of reasons listed above.)
We're so proud of our music program: our Grade 6/7 band is one of the best in the province and our parent advisory committee (PAC) has fundraised for our students to learn the marimbas.
We have teacher volunteers that support a thriving school community in many areas including: choir, drama, school sports, environmental responsibility, student leadership, and service.
Plus -- you wouldn't know from our FSA results -- but our librarian is a district leader to all the new librarians. Our Grade 4 team includes both a former district literacy mentor and a JUMP Math sponsor interviewed by the Globe and Mail last year.
You see, FSA results don't paint a full picture. And neither do my words here. You'll just have to come see for yourself.
When you come to my school, I can guarantee you a pleasant visit and a respectful audience. Our students study social responsibility and they would be very proud to demonstrate for you what else they have been learning.
Thank you for considering these two suggestions.
Grade 2/3 Teacher & Parent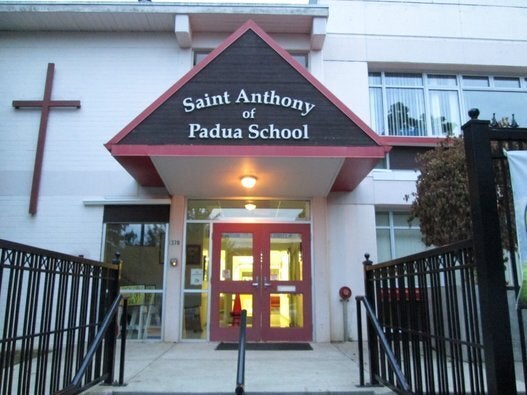 Top 25 B.C. Elementary Schools Ranked By Fraser Institute