"Mr. President, if you run the same campaign as you did in 2008, you are going to lose."
According to former White House Deputy Chief of Staff Jim Messina, he gave this blunt advice to Barack Obama after the U.S. president asked him to run his 2012 re-election campaign.
Messina recounted the conversation in a keynote address to delegates at the B.C. Liberal conference last November. His message resonated loudly among political insiders who wondered how Christy Clark would make her pitch to voters the following spring.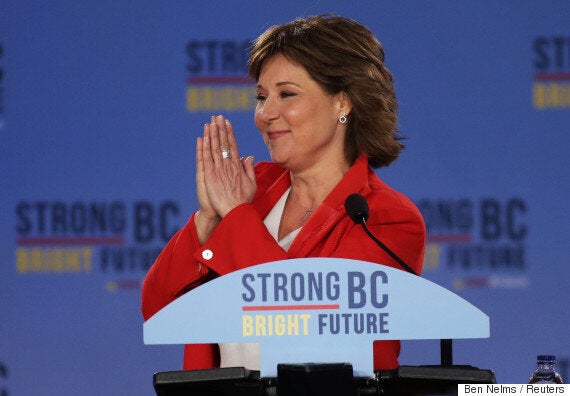 In hindsight, Messina's message should have been given to Clark, too.
"Madame premier, if your campaign focuses on the same jobs-and-economy theme as in 2013, you will struggle to get voters' support."
Indeed, this is how the election campaign played out. The B.C. Liberals' re-election strategy was to campaign, as they say, "from the right," by touting their record on jobs and economic prosperity.
This is in spite of the fact that Clark had no political competition on her right. The current B.C. Conservative Party is moribund and leaderless.
It was a scenario that allowed the left-leaning B.C. NDP to partly occupy the political middle, through promised breaks on bridge tolls and new investments in social programs.
Sticking to their tried-and-true economic message box may have cost the B.C. Liberals their majority.
In the end, Clark's B.C. Liberals won many rural seats, while the B.C. NDP held much of the Island and swept practically every swing seat in the Lower Mainland.
Party stalwarts I spoke to on election night agree that sticking to their tried-and-true economic message box may have cost the B.C. Liberals their majority in the Legislature.
With a balanced budget and strong economic indicators in place, the party could have afforded to show its kinder, gentler side to voters. A wise move would have been to mimic the successful strategy behind former U.K. Prime Minister David Cameron's manifesto.
In the months leading up to the U.K.'s 2015 national election, the Conservative leader was deeply unpopular among voters. Opposition Labour leader Ed Miliband by contrast was seen as a rising star, and the presumptive prime minister in waiting.
In response, the U.K. Conservatives crafted their manifesto. Much of the language could have been easily adopted for Clark's campaign.
"Over the last five years, we have put our country back on the right track... Britain is now one of the fastest-growing major economies in the world. We are getting our national finances back under control. We have halved our deficit as a share of our economy. More people are in work than ever before."
After the introductory boasts, the manifesto asks readers the following:
"How do we make sure that the recovery benefits every one of our citizens, at every stage of their lives?

"For your newborn baby, there will be the world's best medical care. For your child, there will be a place at an excellent school. As you look for your first job, we are building a healthy economy that provides a good career for you with a decent income. As you look for that first home, we will make sure the Government is there to help. As you raise your family, we will help you with child care. And as you grow older, we will ensure that you have dignity in retirement."
These subjects sound a lot like the ones British Columbians are discussing among themselves, yet you barely heard about them mentioned on the campaign trail.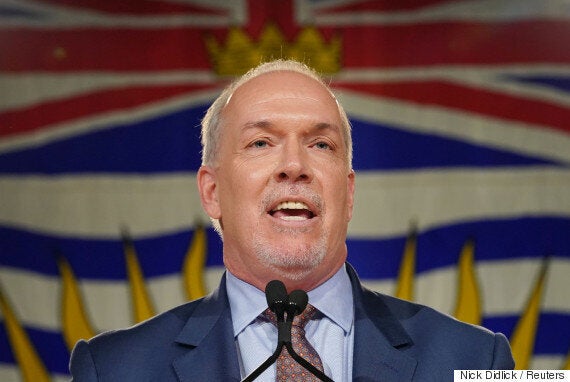 Not surprisingly, Britons embraced the idea that they, too, could benefit from their country's prosperity. In return, they re-elected Cameron's Conservative government with a sizable majority, which led Miliband to resign as Labour's leader.
I am convinced that if the B.C. Liberals' campaign message spoke to those in our province who are trying to make ends meet, we would be looking at a much different electoral outcome for Clark and her party on May 9.
As for John Horgan -- in an ironic twist, his fate now rests in the hands of the B.C. Green Party Leader Andrew Weaver. If the B.C. NDP does not form government after 16 years in Opposition, the party will start wrapping the campaign tour bus with somebody else's face before you can count to 10.
The political futures of all three party leaders are hanging in the balance while we wait for those Courtenay-Comox absentee ballots to be counted.
Follow HuffPost Canada Blogs on Facebook