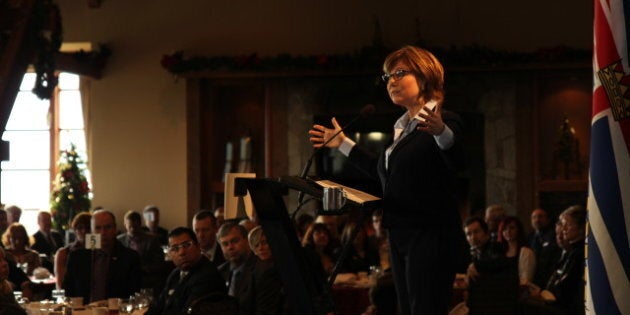 I'm still shaking my head at a column by the Times-Colonist's editor-in-chief, David Obee, on the double standard being applied to poor Christy Clark who was asked by a radio DJ if she would rather be a MILF or a cougar.
"Clark's answer is being cited as yet more proof that she degrades women, that she is an embarrassment to women, and so on. That two-sentence exchange has, it seems, given the Clark-haters enough fuel to carry them well into the new year.

Personally, I think she did the best she could with an unexpected, inappropriate, insulting, stupid question. She answered it quickly and moved on.

That's not good enough for the critics, who have had time — something Clark did not have — to think of all sorts of things that Clark could have said or done....

It all gets back to the cold reality facing women in politics: The double standard is still alive."
How about with the fact that I do agree with David's opening statement: "It would be nice to think that by now, politicians, male or female, could be judged on their abilities, their vision, their values and so on. Gender should not be a factor."
Yes, for most people, gender has nothing to do with the intrinsic qualities we seek in politicians or any other positions of public trust. For me, the candidate with integrity, values, passion and a solid background will come first, regardless of gender, which is why I still have such an issue with the NDP's "gender quota" policy.
However, Clark has not been relying on her values, integrity or her abilities — most of which are questionable at best, considering her policy moves and actions in the premier's office. Unfortunately for Clark, she has set the standard for herself like no other female politician I can recall, now or in history.
Let's go back to her radio talk show days, when she would hang out with the jocks from The Fox and Rock 101 and talk innuendo and potty talk. The days when she gave interviews to the guys in the sports section of "The Vancouver Sun" about her private passions, one of which happened to be one of the most degrading, vulgar shows on TV, "Manswers."
You can click the archived article if you need proof, but from her own mouth, she thought it was tantalizing to find out how large breasts actually have to be to crush a beer can.
On a side note, it wouldn't be honest to claim we don't all have a guilty pleasure or two, but more than likely we aren't going to share that with the readers of "The Vancouver Sun," especially if we were even remotely thinking about a career as premier. But to say this wasn't a candid look at the now, still unelected premier's inner workings is to ignore what most men and women think about this show.
I'm not a prude, and we're all adults here, but this show is nothing but trash TV. Trash TV that degrades women, portrays them as nothing but sexual objects, with a large load of potty talk features involving piss, poo, farts and everything else attractive to the beer bong demographic.
And people are attacking the radio host for an insulting, vulgar and inappropriate question? On a radio station much like ones she has shown her sense of humour on in the past, and documented in sound bites and photos for the world to see?
WHAT WERE THEY EXPECTING?
First of all, the premier didn't "find herself" without a clue on this radio show, it was arranged by Maclean Kay, one of the premier's communications people, who had been shopping her around for good press as David points out, tends to be done at this time of the year.
One look at the station's site is going to tell anyone, even my four-year-old, that it's rock radio with personalities like Drex and the RockDawg ... so what the heck was Clark, or her people, expecting?
Seriously, let's be real here, she used to hang with Rock 101 and The Fox (one appearance being just two months ago), so why wouldn't the morning jock think he could pass off a stupid question to her? He even said he knew from her days in radio, she had a sense of humour.
And yes, she sure did answer the host's MILF/cougar question quickly... with the worst answer a politician could have come up with, male or female. I have been one of her harshest critics, focusing most often on her lack of ability displayed in interviews across the country, her reactionary policy/decision-making and the chameleon-like, insincere remodelling of her persona dependent on the media attention at the time.
Let me tell you something, I doubt someone would even dare to ask me what it is like being a MILF... but if they did, it would be the last time they dared asking an intelligent woman something so silly. But I am not the premier, and she said she thought it was a compliment.
David, I am appalled that you think she handled this appropriately, and take offence to your statement that her critics had more time to think of responses.
How about "That's not appropriate for families listening Drex" or "I find that insulting, let's move on" or even the short and sweet: "Next!" — all of which came to my mind immediately and are responses suitable for airplay.
Kind of a double standard, if you ask me.
It is indeed hard to be a woman in politics. And yes there is a different standard out there for women, in a culture where women are still hyper-sexualized beings in ads, print, and TV, movies and magazines... which makes it even more alarming any woman leader would set the standard with the answer given.
Clark has been now the subject of very overt sexual comments not once, but twice. Why is that? Maybe because Clark has done nothing to show voters her abilities, her vision, or her intellect, but has done everything to show them that she will say, do or even become anything she thinks will get her a vote.
While David Obee is certainly entitled to his own opinion, it isn't Clark's appearance, or her breasts that have degraded women, it is what comes out of her mouth. For women aspiring to politics, it is not only degrading and frustrating, but embarrassing to boot.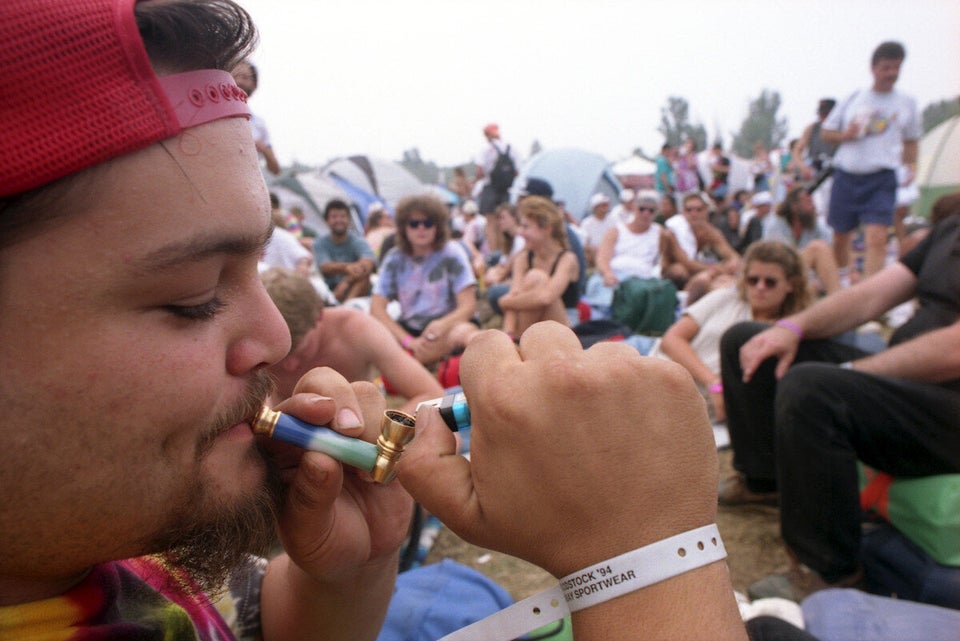 B.C. News Stories to Watch in 2013