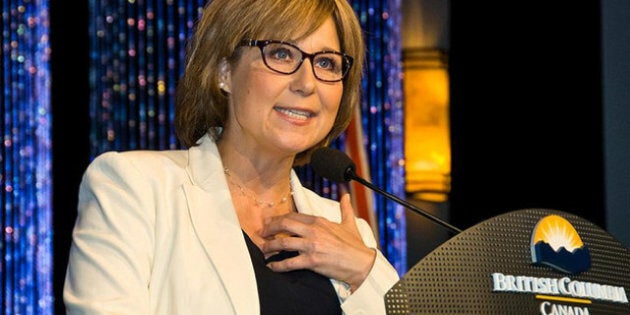 B.C. Premier Christy Clark embroiled herself in a year-end controversy over her response to a radio host's surprise question asking her what it's like to be a MILF.
"You know, I take that as a compliment… Better a MILF than a cougar," Clark said after some laughter during a Dec. 19 interview on Courtenay, B.C.'s 98.9 JetFM.
MILF is an acronym popularized by a movie, which stands for "mother I'd like to f*%k" while "cougar" is a popular slang term for a woman who preys on younger men for sexual experiences.
The question was asked by morning radio host Drex on behalf of "Andrew from Comox" according to the Victoria Times Colonist.
"She responded accordingly and simply wanted to move on," Clark's press secretary Mike Morton told The Province.
An audio recording of the interview was taken down by JetFM two days later "out of respect for the premier and the families..." according to the station's website.
Times Colonist editor in chief Dave Obee responded in an op-ed piece on how Clark's encounter with the "unexpected, inappropriate, insulting, stupid question" is proof a double standard exists in politics:
"How many of British Columbia's male politicians have been asked, live on the radio, such a question?

How many male politicians are expected to represent, in some way, all males in the province? Yet an alleged misstep by Clark, we're told, degrades all women.

How many male politicians get complaints about their hair or their wardrobe? Women get that nonsense all the time. Clark couldn't even get eyeglasses without people looking for a deeper meaning."
Other pundits believe Clark set a saucy precedence from her former radio days and brought the vulgar interview question unto herself.
Clark, a CKNW radio host at the time, asked "tantalizing" questions on her own show like, "How big do boobs have to be before they can crush a beer can?"
This is not the first time sexual attention has ebbed and flowed into Clark's office.
In May 2012, Sir Richard Branson invited Clark to climb onto his back for a clothing-optional kitesurfing ride.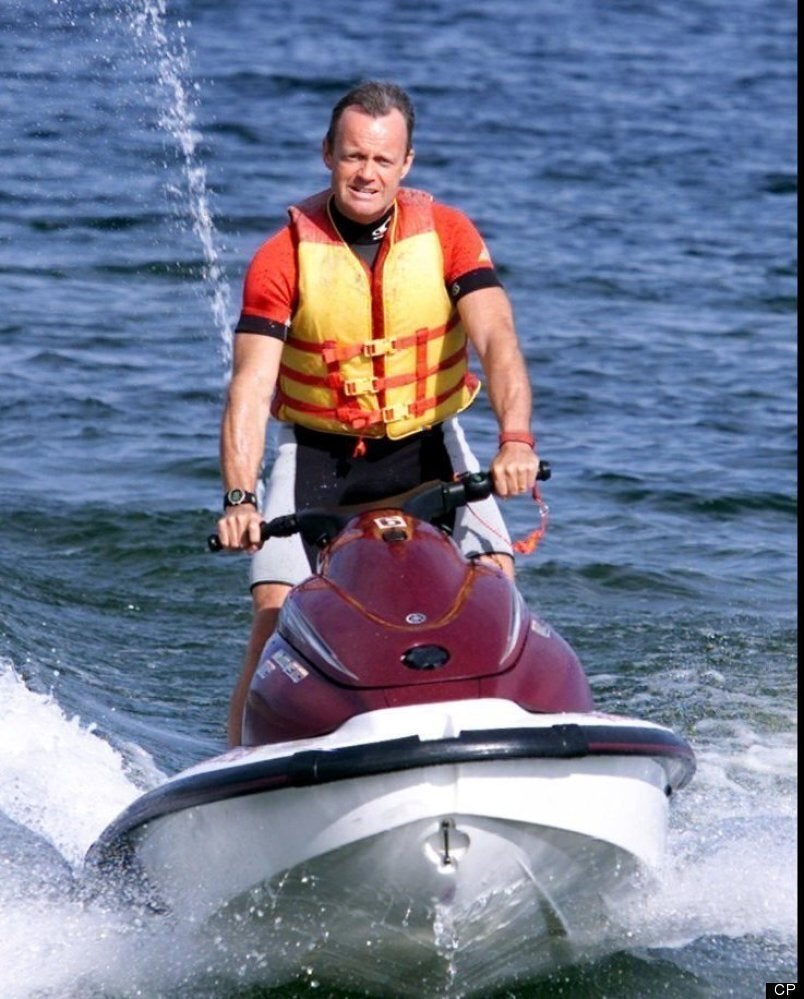 Outrageous Canadian Political Media Stunts