B.C. Premier Christy Clark reached out to a radio DJ who was fired after an on-air interview with her.
Justin Wilcomes, known on-air as Drex, tweeted that the premier called him on Monday, and was "far from impressed" that he was fired.
"We chatted about the phone call [interview] back in December, about my future, and a few others things that I'd prefer to keep confidential," Wilcomes told The Huffington Post B.C. on Wednesday.
In response, the premier laughed said it was better to be a MILF (a crude term for an attractive mother) than a "cougar," which is slang for an older woman who preys on younger men.
Many slammed Wilcomes for asking an inappropriate question, while others were not impressed with Clark's response.
Wilcomes sent the premier a letter of apology after the incident, reported Metro Vancouver.
Ben Chin, Clark's spokesman, told the Globe and Mail on Tuesday that Clark thanked Wilcomes for the apology email and wished him luck in his career.
Wilcomes has since been hired at Vancouver radio station, 99.3 The Fox.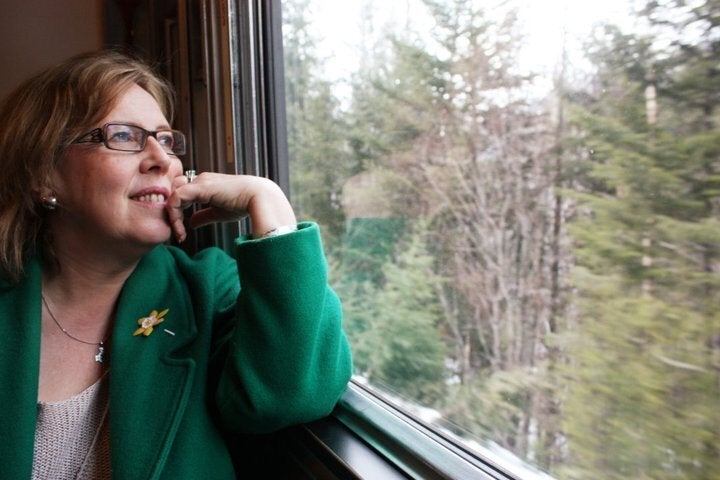 Best B.C. Politicians On Twitter