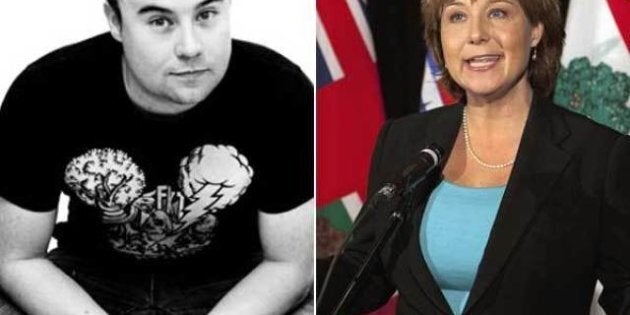 Never in my 18 years in radio did I ever think that I'd become the story, especially about something that I thought was a cheeky, throwaway question to B.C. Premier Christy Clark: "What's it like being a MILF?" The question was laughed at, then answered, and that was that.
A few days later after Laila Yuile broke the "story," the emails started coming in, as did the phone calls. "They want to interview me about that?" Being the loyal company man I was, I ran it up the chain, and a very strong "no" was the answer.
I won't go into the specifics of what happened in the workplace, but it's safe to say they were less than pleased with the attention that I had brought upon them. I was eventually suspended for two weeks, then let go at 8 a.m. on a cold, wet Thursday morning. Handed an envelope with a letter and a cheque.
I returned my office key and left the building. I drove the three blocks to my apartment and broke the news to my partner. He didn't know what to say.
There's a fine line in radio, and if you cross it all hell can break loose, I crossed that line — well, that company's version of the line anyway.
My version is a lot further away, and I had been there before and never been caught. A radio programmer once told me about "The Line" and never to cross it. I simply replied with, "How do you know where the line is unless you cross it?" I got silence.
In regional radio, it can be difficult to build the type of radio personality that can get you to the metro markets, mine especially. I like to tell is how it is. It has worked for me in the past, but in some places I have had to tone it down.
In the smaller markets, it's important to your core business that you are almost "all things to all people" regardless of format. Don't get me wrong, I get it. I know it works and it brings in sales. But there is a lot of pressure for local radio personalities to be "local, local, local" all the time, But I think it's extremely foolish to try and be everything to everyone all the time. Let me tell you, there is only so much personality you can inject into a bake sale announcement for a local school.
Some radio folk love sitting tight in those smaller markets; in fact, if you play your cards right in a smaller market you can own the place and everyone treats you like the local celebrity. But for some of us, our goal is to get into metro radio. The money is better (kind of); the facilities are better; and there are more opportunities to get your name out there.
In Vancouver for example you have radio people in TV, and TV people on radio, and it's great! There's so much talent, and the media outlets love it.
I've been reading over the last few weeks some of the social media comments that questioned why I didn't ask the premier serious questions? Well I did ask a few. You only heard the audio or read about the MILF question. I was a morning guy on a rock station; I'm going to have fun with it. If I were on a talk station, the situation would have been vastly different.
I know some of you were offended by the question; I expected that. And a lot of other people said "Who cares?" so it's a 50/50 issue. I cannot please everyone. And we're all entitled to our opinions.
I apologized to the premier, and regardless of her politics she is a genuinely nice person. Besides, you can make you mind up about her in May.
In the meantime I'm thankful for the opportunity to move to Vancouver for a new job and see what I can bring to the 99.3FM The Fox family.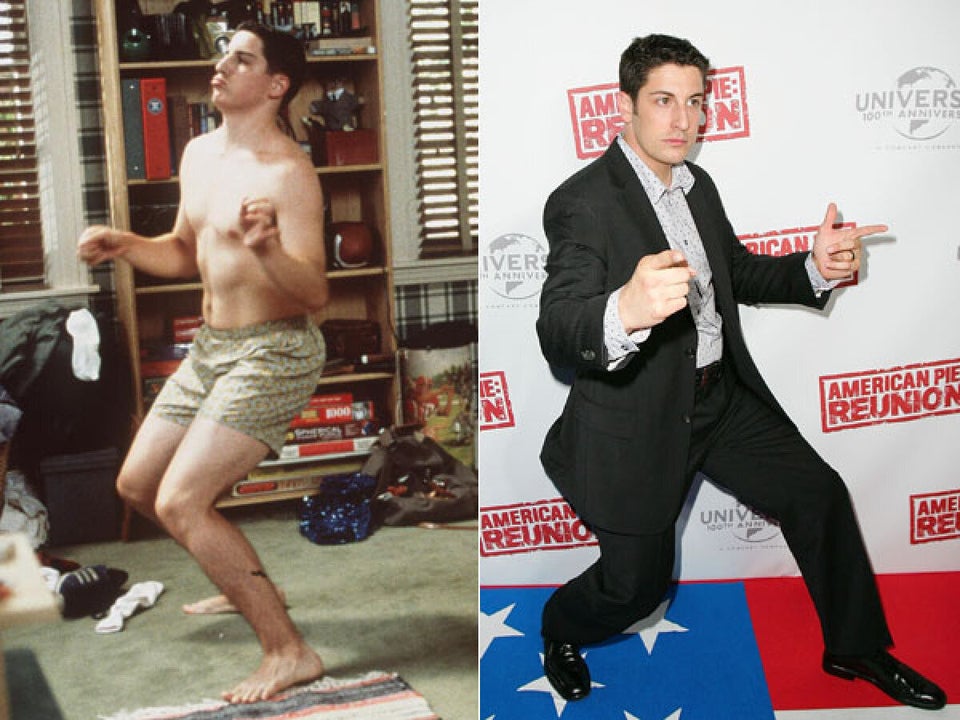 American Pie Cast - Then & Now