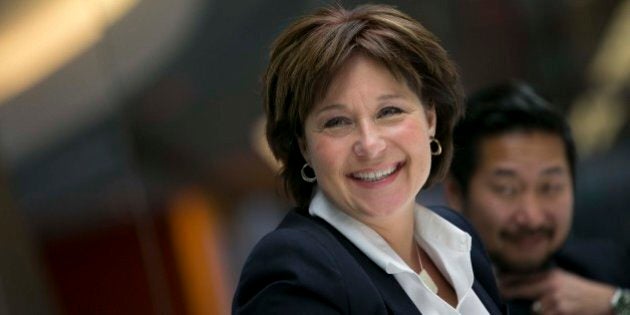 When I first met Christy Clark, I remember thinking we had a lot in common.
Journalism has changed a lot, but at the time, female reporters and anchors were unusual -- in fact, when I was the first female reporter at CKNW, some listeners complained: how could this woman report the news? Likewise, Christy was also a woman in an untraditional place: cabinet. Then, as now, she was smart and charismatic, but more than anything else, completely unintimidated by the daunting task of making history.
This Sunday Christy Clark will make history again, as the longest-serving female premier in Canadian history. As someone who has gotten to know her very well, this comes as no surprise.
This is the same woman who drove across the province in rickety, ancient cars with a handful of young idealists to revive the B.C. Liberal party, almost by sheer force of will.
This is the same woman who stared down doubters and raised eyebrows when she not only became a mother while serving in cabinet, but arranged a nursery in the legislature so she could keep working.
Nobody asks male politicians (or journalists, for that matter) about balancing work and family, the clothes they wear -- or worse -- their dating life.
This is the same woman who, moved by the story of a young man on the other side of the country who came up with a new way to stand up to bullies, moved heaven and earth to introduce his vision -- Pink Shirt Day -- to British Columbia.
This is the same woman behind the greatest comeback in Canadian political history, becoming B.C.'s first elected female premier, despite being told her opponent could literally "kick a dog" and still beat her.
And this is the same woman who has led her government to four consecutive balanced budgets, the best-performing economy in the country and increasingly global attention for showing you can protect the environment and still create jobs.
In short, she's never been afraid of shattering glass ceilings.
It's that quality that inspired me to work on her campaign to lead the B.C. Liberal party in 2011. I realized not only was she the best person for the job, but she was someone who also had to prove and re-prove herself every single day because she was a woman -- and would never shrink from the challenge.
Bringing up sexism can rub some people the wrong way. You have to be careful not to overstate the issue -- Canada is one of the world's most progressive and equitable societies, and we've come a long way in a very short time.
But in my experience women are still treated differently in subtle ways. Nobody asks male politicians (or journalists, for that matter) about balancing work and family, the clothes they wear -- or worse -- their dating life. For a lot of people, it's not even something they're conscious of. It's just less difficult to imagine a man in the same role.
Identifying the issue is one thing, affecting change is quite another. The challenge is threefold: to help people consider the idea of women in positions of authority; to support and encourage more women to choose untraditional career paths, and crucially, to accept that women will approach things differently.
You can see this in Christy's approach to governing, from the team she recruited, to how they each pull their own weight. She isn't a one-woman government. She rightfully considers each and every member of her caucus a leader in their community -- and lets them lead.
But it goes deeper than that, in ways you don't necessarily hear about. For example, when I worked for her in government, she asked me to reach out to people and communities who weren't used to being asked their opinion, and bring them in -- literally bring them to her office to meet and discuss their issues with the premier.
Two-way communication has always been a core principle of hers. Just look at how she's governed the province for the last five years: asking British Columbians when they'd like Family Day, how to proceed with transportation investments and the best way to modernize liquor policy.
That hadn't been done before on anything like that scale, and it's still happening today, mostly far away from cameras and media attention. This new approach to governing and leadership is very much a reflection of Christy Clark, the person.
It's not just her, either. Half her cabinet are women, as are the lieutenant-governor, Speaker of the House and government caucus chair. Her deputy chief of staff and party president are both women, as are increasing numbers of appointments to boards and crown corporations.
It's worth pointing out she has accomplished all this without quotas -- every single one of these women are in their roles because they're the most qualified. Christy Clark has never been anyone's token, and would never ask that of anyone else.
On Sunday Premier Christy Clark will surpass former Nunavut Premier Eva Aariak as Canada's longest-serving female Premier. B.C. can be proud of that -- but rest assured, she's not done making history just yet.
Follow HuffPost Canada Blogs on Facebook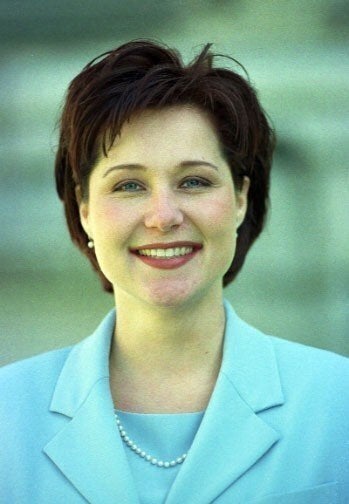 Christy Clark: 5 Things To Know