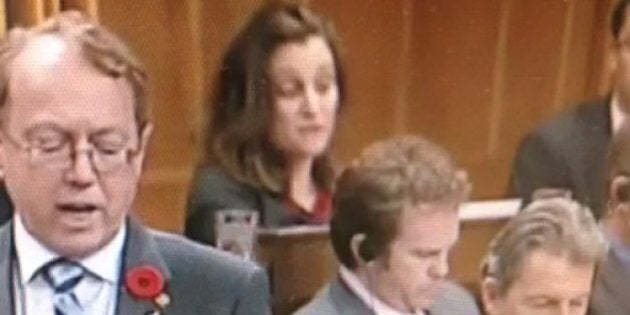 Liberal MP Chrystia Freeland was caught enthusiastically rehearsing for her moment in question period Monday while another colleague had the floor.
CTV reporter Richard Madan posted a pretty funny Vine in which Freeland is shown running through her question while NDP MP Murray Rankin accuses Conservatives of undermining climate science.
Madan tweeted the clip to the apparent delight of some followers, with a few saying it showed a hard-working MP and that it beats watching an MP fall asleep in the House.
While others suggested the clip was mean-spirited, Freeland had no problem with it.
Conservative MP Erin O'Toole sent an email to party supporters last week explaining how the plan will benefit him as "a father of two amazing young children."
Freeland received mock applause from the Tory benches when, in the prelude to her question, she said "there are a lot of proud parents of amazing kids in Canada."
Freeland wanted to know how O'Toole, who as a parliamentary secretary earns $180,000 a year, could justify a policy Liberals say will "leaves behind 86 per cent of Canadians."
The question was handled by Kevin Sorenson, minister of state for finance, with O'Toole nodding in agreement in the background.
"Our government made a commitment to provide tax relief to families, and it is keeping that commitment," Sorenson said. "We realize that the Liberal Party also has made a commitment, and that is to take that money back, and take it back to the coffers of Ottawa."
Watch their exchange in the video below: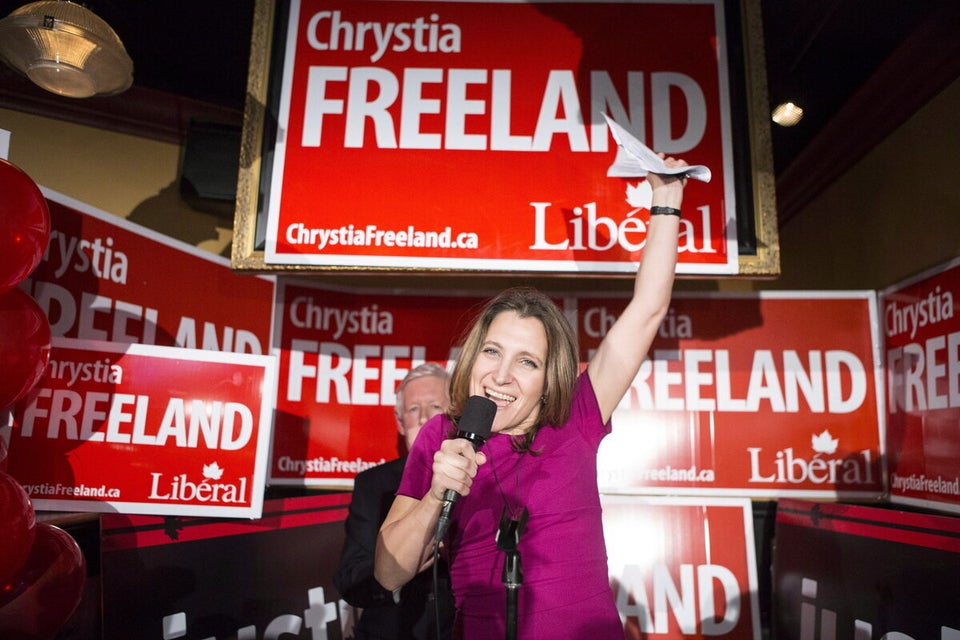 In Pictures: Chrystia Freeland