If you're wondering how Justin Trudeau' first official visit to China went, Chrystia Freeland has two words for you: "little potato."
Speaking to CNBC at the G20 summit in Hangzhou, the international trade minister was asked how she would characterize the relationship between Canada and China, especially with some lingering "legacy issues" from the previous Conservative government.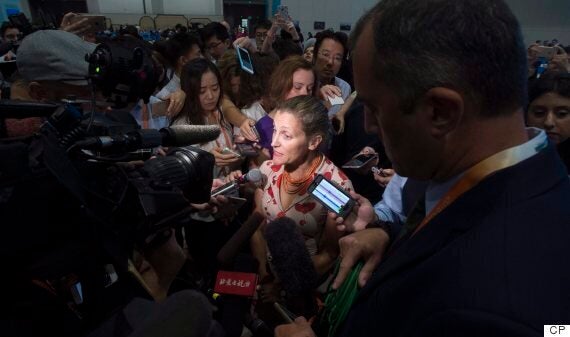 International Trade Minister Chrystia Freeland speaks with Canadian and international reporters at the G20 Leaders Summit in Hangzhou, China, on Sept. 5, 2016. (Photo: Adrian Wyld/The Canadian Press)
The minister said Trudeau and Co.'s trip to the country is aimed at restoring and strengthening ties between the two nations.
She then described how she is "quite proud" that the prime minister has been given the nickname of "little potato" in China.
Trudeau's name sounds similar to the Mandarin word for potato. Freeland added that the "little" comes from the fact that Trudeau's father Pierre would have been "senior potato."
She said the moniker makes her feel that the Canadian delegation's visit is "off to a great start," and she thanked her Chinese hosts for being "warm."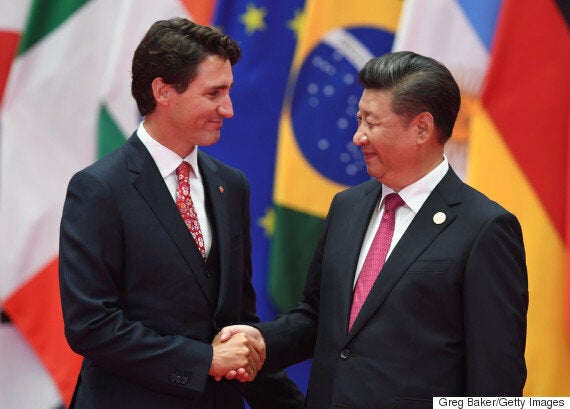 Prime Minister Justin Trudeau shakes hands with China's President Xi Jinping before the G20 leaders' family photo in Hangzhou on Sunday. (Photo: Greg Baker/AFP via Getty Images)
Tuesday marks the last day of Trudeau's eight-day official visit to China, his first as prime minister.
His primary goal of the visit was to strengthen commercial ties with the Chinese regime. With Canada struggling through an extended period of weak growth, the government sees expanding the relationship with China — the world's second-largest economy — as a key to helping things rebound.
With files from The Canadian Press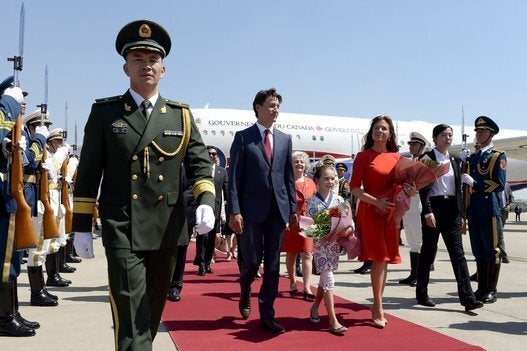 Trudeau Visits China