Foreign Affairs Minister Chrystia Freeland says Canadians should be "prepared" for Russian attempts to destabilize the country's political system like those directed at the United States.
At a press conference with Defence Minister Harjit Sajjan, where the government announced it is extending its training mission with Ukraine until 2019, Freeland was asked about a series of articles on pro-Russian websites alleging one of her grandparents was a Nazi sympathizer.
The Globe and Mail's Robert Fife asked Freeland, who has been banned from entering Russia, if she saw this as a campaign by the Russians to "smear and discredit" her.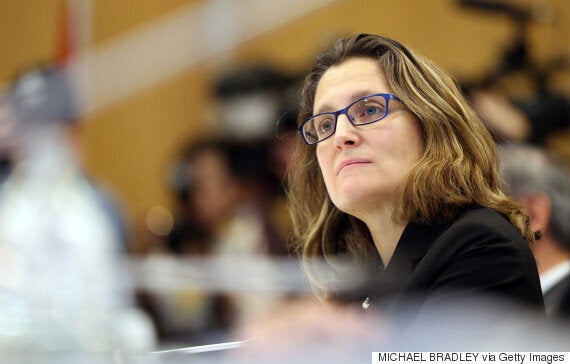 "Let me start, Rob, by saying that I don't think all Russians dislike me," Freeland said. "I have many close and good Russian friends and I very much enjoyed living and working in Moscow as a foreign correspondent.
"I think that it is also public knowledge that there have been efforts, as U.S. intelligence forces have said, by Russia to destabilize the U.S. political system. I think that Canadians and indeed other western countries should be prepared for similar efforts to be directed at us."
Those attempts were highlighted in an intelligence report, prepared by the FBI, CIA and National Security Agency, that said Russian President Vladimir Putin directed efforts to intervene in the U.S. election.
"Russian efforts to influence the 2016 US presidential election represent the most recent expression of Moscow's longstanding desire to undermine the US-led liberal democratic order, but these activities demonstrated a significant escalation in directness, level of activity, and scope of effort compared to previous operations," the three agencies concluded in the January report.
Freeland said she is confident in Canada's democracy and that "we can stand up to and see through those efforts."
Ukraine mission a 'message of deterrence'
By extending its training mission, Sajjan said Canada is showing it stands by Ukraine and sending a 'very strong' message of deterrence to Russia.
Conservative foreign affairs critic Peter Kent criticized the Liberals' "bare-bones" mission extension in question period Monday, saying it fell far short of what was needed, given the new surge in violence.
"Our worst concerns have been realized today with a bare-bones extension of Operation Unifier, which doesn't recognize the very changed situation in eastern Ukraine," he said. "We are disappointed."
Canada first deployed about 200 troops to Ukraine in the summer of 2015 to help train government forces after Russia annexed Crimea and began supporting separatist forces in Ukraine's Donbass region.
National Defence says 3,200 Ukrainian troops have been trained by the Canadians in the basics of soldiering since the mission began.
With files from Althia Raj and The Canadian Press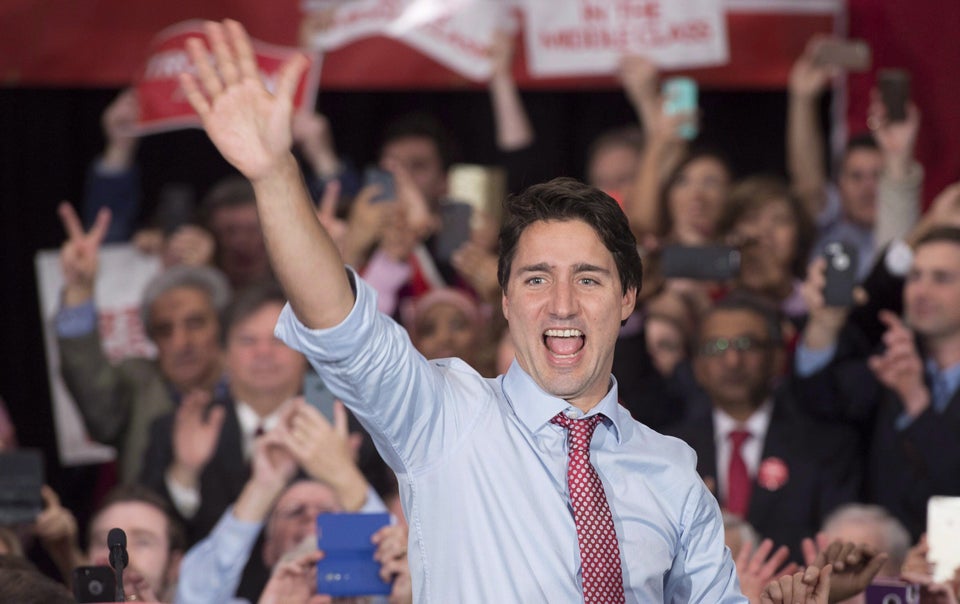 Trudeau Cabinet's Order Of Precedence