A horse has died following Friday's chuckwagon races at the Calgary Stampede, officials have confirmed.
"The horse had been inspected prior to the race as part of the Stampede's fitness-to-compete program, and it exhibited no sign of illness at that time," Clark told CBC News.
A post-mortem will be conducted to discover the cause of death.
The horse is the second animal to die at this year's Calgary Stampede. On Wednesday a steer was euthanized after it suffered a broken neck during the steer wrestling event.
"Two (deaths) is two too many," Michael Alvarez-Toye of the Calgary Animal Rights Coalition told the Herald. "Why is it that if they lay claim to loving their animals, caring for them, they put them out there in situations where the inevitable happens?"
The death prompted the Vancouver Humane Society to reiterate its call for the Stampede to suspend the chuckwagon race. It said it wants "an independent panel of experts review the event to determine if anything can be done to make it safe.''
"It is getting harder for the public to believe that these deaths are just coincidence or bad luck. There is something inherently unsafe about the race. Nothing the Stampede has done has stopped horses dying,'' the society stated in the release.
The Stampede said the horse had been racing with his team for five years.
One of Irvine's horses died of a heart attack while doing training exercises at the Calgary Stampede in 2010.
Six horses died at the Stampede that year. In 2011, the Stampede adopted new rules for rodeo events and chuckwagon races to try to provide more protection for both human and animal participants.
With files from the Canadian Press.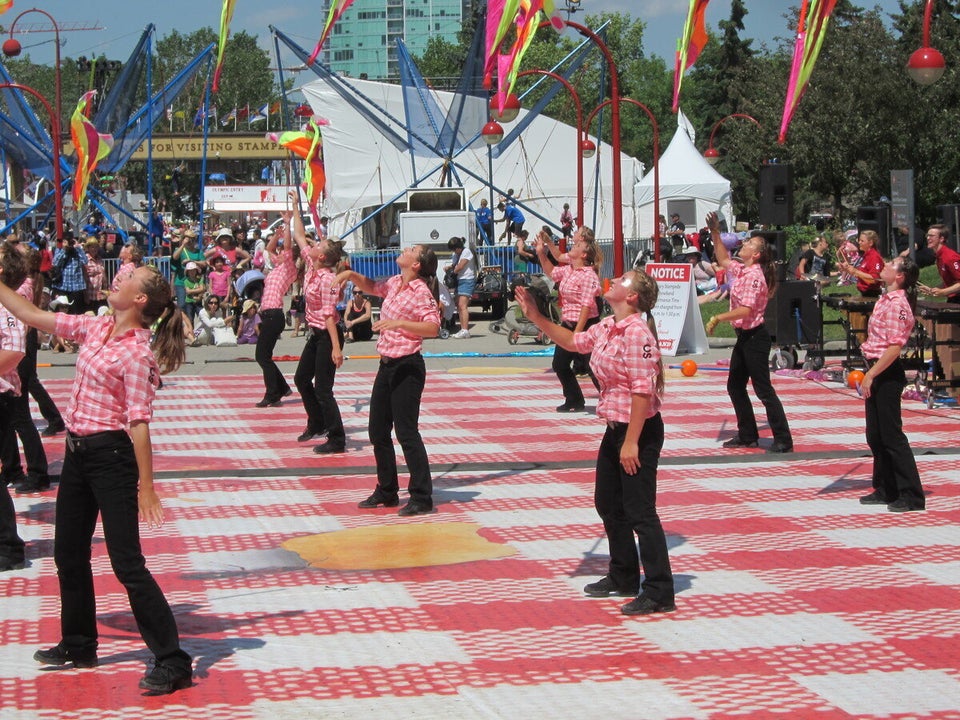 Calgary Stampede 2013: Day 7