You don't have to go very far to see "the polar bear capital of the world" any more.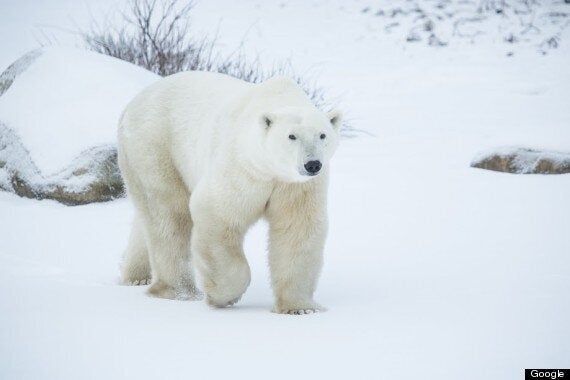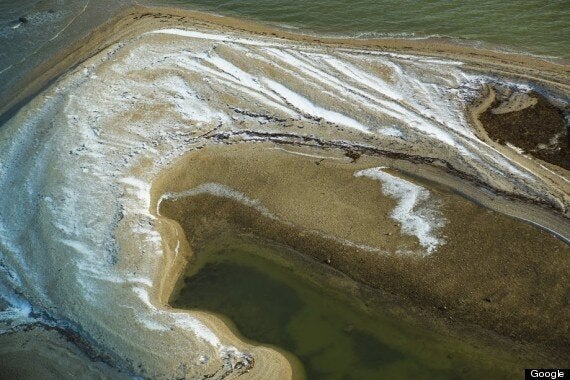 But as anyone who's visited the area can tell you, polar bear sightings may be common but streets are not. Still, that didn't stop Aaron Brindle and his team from Google Canada from rigging a tundra buggy with Google's trekker, their special 360-degree camera, to bring a Streetview perspective to the area.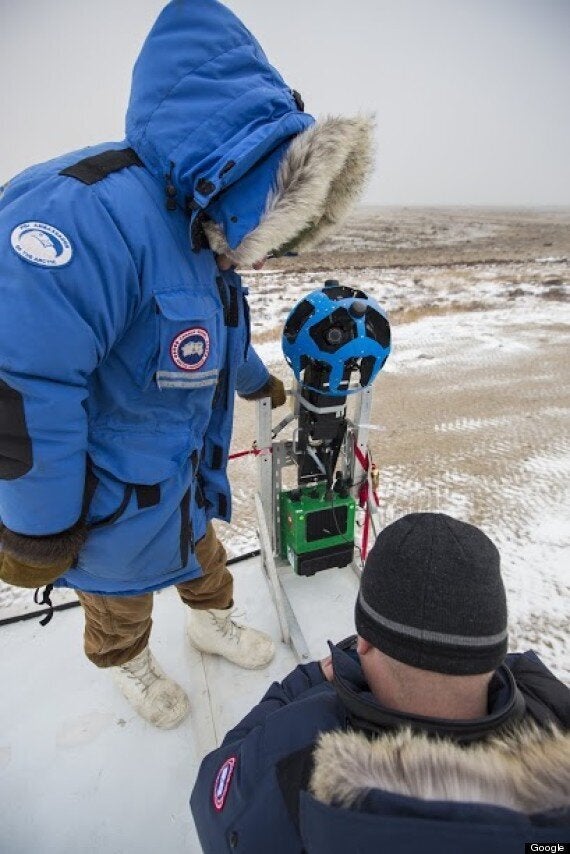 "It's a pretty humbling experience after you realize how vast Canada is," Brindle told the Huffington Post Canada.
Using pre-existing tracks set up by other polar bear tour groups in the area, Brindle and his team, along with members of Polar Bears International (PBI), a conservation group dedicated to protecting the bears and their natural habitat, mapped the town of Churchill and Cape Churchill from October to November 2013.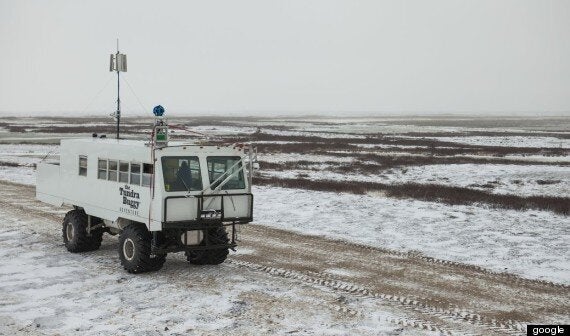 And naturally, they ran into a few of the local residents along the way, said Krista Wright, executive director of PBI.
"We saw lots of bears doing what bear do — sparring, moms and cubs [spending time] together and plenty of bears sleeping, resting and waiting."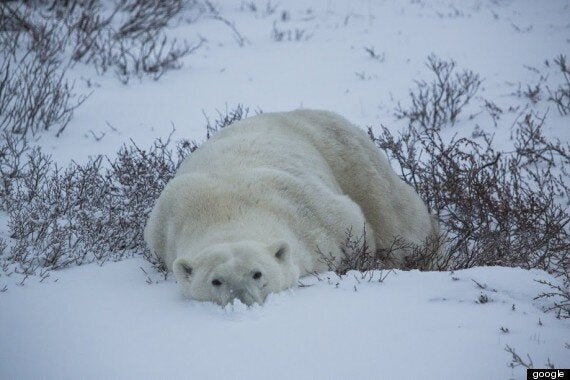 As the ice breaks up during the middle of the summer, polar bears come onto the land to congregate on the shores of western Hudson's Bay and wait for the area to refreeze. During that time, the bears can be seen by visiting tour groups.
"It changes the way you perceive this creature, They rely on his fragile ecosystem — there's this interplay between the climate, thickness of the ice and the seals and it makes me aware of how sensitive our climate it to change," said Brindle.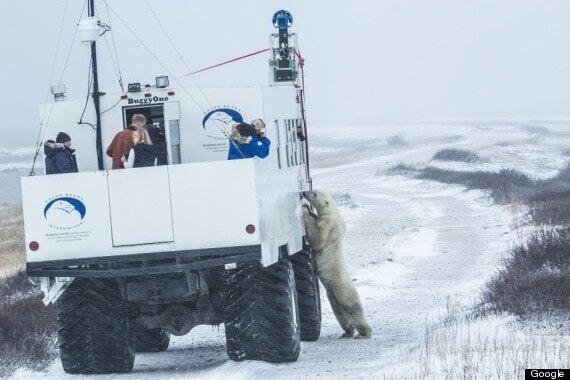 Brindle adds that Streetview looks to bring armchair tourists a sample of what it would be like to embark on a polar bear tour, with an experience that's as close as you'd see them through human eyes.
"If you're lucky enough to see polar bears, think about what it takes to maintain these creatures. Who knows if future generations will be as lucky as you are," said Brindle.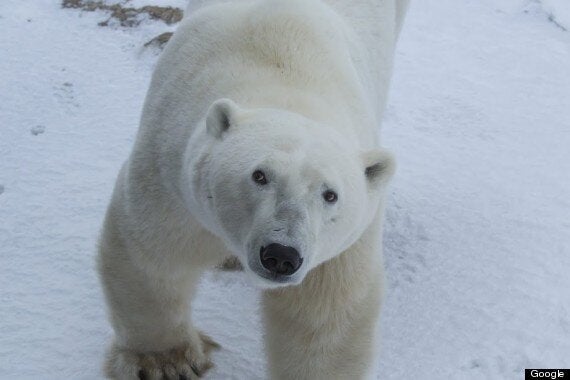 The project marks the first collaboration between the two groups. The two launched the project some 18 months ago after PBI wanted to take their polar bear tracker program further, while Google wanted another piece of the puzzle in its digital map of Canada.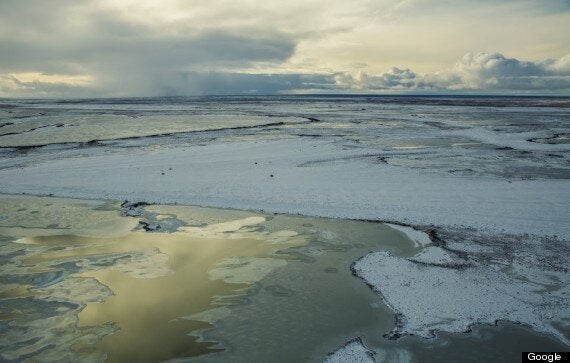 Wright says the imagery will serve as a base line of data to monitor the bear's habitats, and serve as a teaching tool for students curious about the area and its inhabitants.
"The great thing about the project is it allows people to see the polar bear migration no matter where they are in the world. Hopefully they'll have an appreciation for the climate they live in."
Those curious about Churchill, Man. can take the virtual tour here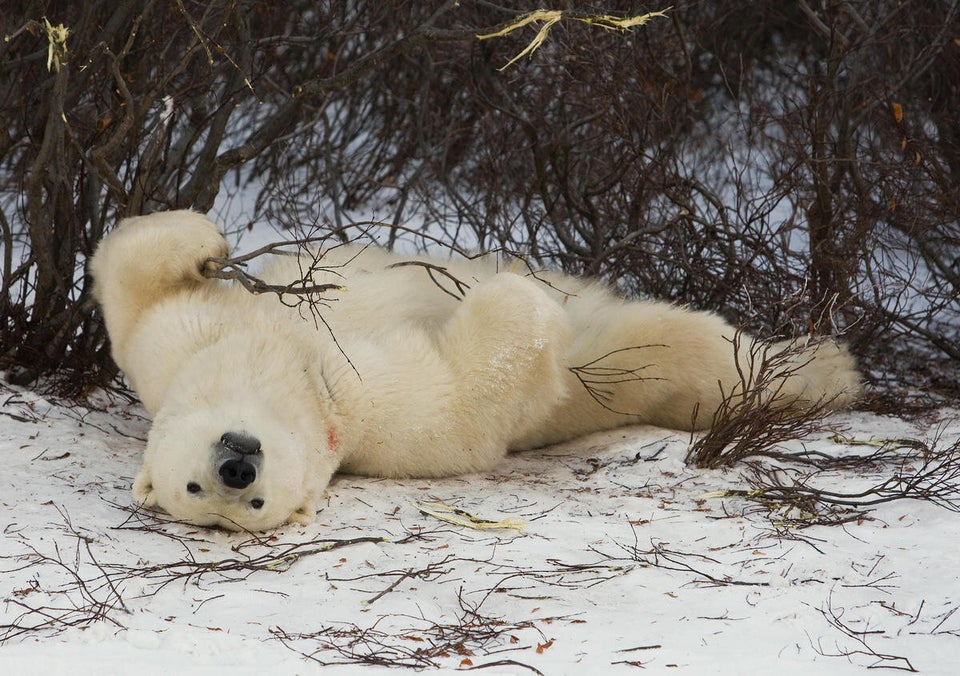 Polar Bears In Canada
Popular in the Community