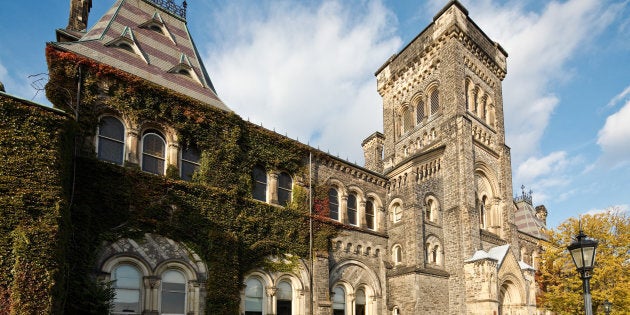 High tuition fees at Canada's post-secondary schools are worsening income inequality and adding to a mismatch between education and the economy, according to a new report from economists at CIBC.
"The cost of that mismatch is already visible in both disappointing youth employment conditions and the rising share of Canadians earning below average incomes," economists Benjamin Tal and Royce Mendes wrote.
"Those vulnerabilities will be fully exposed in the next economic downturn. The time to act is now."
The study found students are beginning to respond to the economy's needs, with a growing number opting for education in high-demand, high-paying fields such as STEM (scientific, technical, engineering and mathematics).
But those fields are also the ones where tuitions are rising fastest, potentially discouraging some students from applying, or burdening them with ever-larger debt loads.
The top Canadian universities that make graduates most employable:
"If Canada wants to have more graduates in STEM or any high-paying field, the country needs to work to make it affordable," Mendes and Tal wrote, adding that the current pricing system at universities and colleges "only exacerbates already ingrained income inequalities across the country."
Higher education "is an example of an area that should not be a perfectly free market in which higher demand is wholly reflected in higher prices," they wrote.
The report urges universities to reallocate resources and increase subsidies to more in-demand fields. It also urges universities and colleges to work together to expand joint college-university programs, arguing that the system needs to be more flexible and not force students to choose between one or the other.
The report also calls for a greater degree of collaboration between industry, government and schools "to ensure that the education systems as a whole catches up with the rapidly changing market."