The trouble with Mr. Pearson's discordant lament against CIDA, which is teeming with nameless and uncredited sources, is that it retains echoes of the Liberal Party's -- of which he was a member -- ineffective and inconsistent track record.
The previous Liberal Government never tired of making grandiose pronouncements. However, when it was time to count the results they were as far short as their election results. Under our Conservative Government, Canada can be counted on in times of great need. Our principle of "pay what you pledge" is as unwavering as our as our commitment to be focused on results on the ground.
We are a paragon when it comes to following through on our promises. The Canadian International Development Agency (CIDA) is an outcomes-driven agency. In an era of challenging economic realities around the world, we want to respect both the generosity of Canadian taxpayers who fund Canada's development work and wish to maximize their value by being doggedly zeroed-in on what really matters: improving the lives of the most vulnerable.
The Liberal Government failed on multiple occasions to meet their Food Aid Convention (FAC) commitments to provide lifesaving food to those suffering from famines, and assistance to smallholder farmers so they can become more self-sufficient. Our Conservative Government has not only met our FAC commitments every year since taking office, we also have exceeded it every year.
We have just ratified the new Food Assistance Convention, which will help address the basic food and nutrition needs of millions of people facing hunger. Canada's broader focus on strengthening food security helps developing countries move beyond basic subsistence toward a self-sustaining future, one which provides the prospect of sustainable economic growth and economic opportunities for the global community.
Jim Cornelius, director of the Foodgrains Bank expressed that he is "pleased to see Canada take leadership" in bringing the new FAC to fruition, as a founding member. Just last year, Canada's assistance working with the World Food Programme reached over 102 million people in over 70 countries. In addition, Canada was the first G8 country to meets its L'Aquila commitment to strengthen food security for the world's most vulnerable to food insecurity and malnutrition.
Our government also took definitive action and "untied" all food assistance in 2008. We are sourcing critical, lifesaving food from the most cost-effective, and where possible, local sources. This is helping developing countries address immediate needs, feed those who are hungry quicker, and contributes to a solution to help people feed themselves -- now and for the future
Canada is a compassionate neighbour and our work in developing countries is an expression of our generosity. Beyond these kind gestures, this work is also contributing to our own security and stability. We know that what happens in other countries, whether its economic instability or political turmoil, has a local impact in our own communities. Our development work is safeguarding Canadian security by addressing the sources of instability and preventing threats before they reach our borders.
For example, our humanitarian assistance in Mali continues where our implementing partners can deliver lifesaving provisions and basic services safely. This lifesaving assistance is reaching the most vulnerable Malians and is giving them a viable option so they can reject the violent extremism that currently surrounds them.
Over 1.3 million Malians are receiving emergency nutrition assistance and over 200,000 have had access to emergency healthcare. We also continue basic long-term health and education work in the south of that country so that the gains we have made over the years are not lost. The end goal of this work is the return to a stable democracy that can manage its own security challenges as opposed to becoming a safe haven for global terrorism.
And it's not just Mali. In South Sudan, situated in a region Mr. Pearson is very familiar with, 1.5 million people throughout that fledgling country receive food assistance through CIDA's efforts. In Syria, in part through Canada's humanitarian assistance, 1.1 million persons inside the country were provided with clean water and 400,000 persons received essential items, such as hygiene kits, blankets, mattresses and kitchen sets. Up to 1.5 million persons inside Syria also receive food assistance every month. Moreover, Canada and other donors are helping meet the basic needs of Syrian refugees who have fled to Iraq, Jordan, Lebanon and Turkey.
For all this and more, Canada is receiving praise from partners and recipient countries. Mr. Pearson would do well in joining in with Canadians all over our country this International Development Week (IDW) as they mark the work that Canadians and our government is doing throughout the developing world. We are working to build a better, more prosperous and secure globe for families, children, and those in need. Canadians have every reason to be proud of the work they and their government is doing both to secure Canada's future and for the most vulnerable.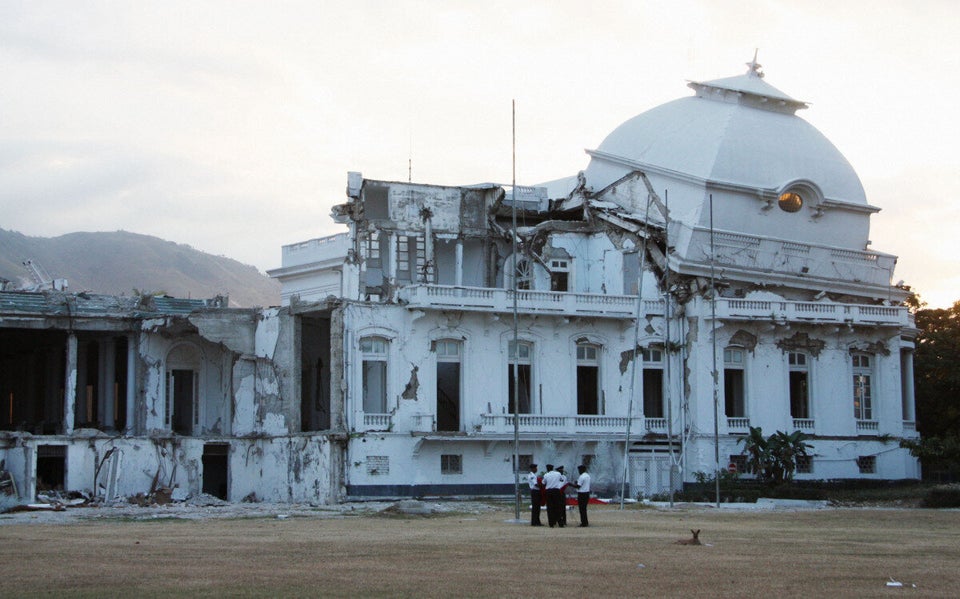 Haiti: Two Years Later
Popular in the Community