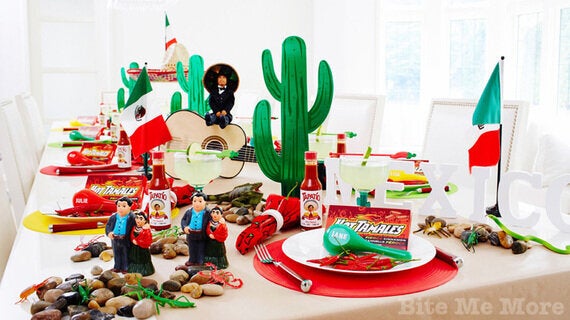 Cinco de Mayo is finally knocking at our door and this means fiesta time! Indeed, this Mexican tradition has been widely adopted all over the world, and most likely due to the festive atmosphere of this celebration.
Hold on, what are we celebrating exactly?
Well in Mexico, the 5th of May is the commemoration of their army's unlikely victory over the French during the Puebla battle that occurred on May 5, 1862. And because every triumph deserves a celebration, the Mexican people didn't shy away from this win, they turned into an all day party. Today, this big fiesta has become very popular all over the world and has spread to many countries as a way to celebrate Mexican culture.
So let's put on our sombrero party hat and avoid the fiesta flop with these top 5 awesome tips to celebrate Cinco de Mayo like a luchador! Margaritas, guacamole and burritos are not the only ways to honour this Mexican celebration. At Bite Me more, we have it all figured out with these quick and easy recipes you will love and even some ideas for you to throw the best Cinco de Mayo Fiesta in the neighbourhood! Just remember this quote from Dean Martin: "You're not drunk if you can lie on the floor without holding on".
Pucker up! The kids are going to go wild for this electric green Lime Slush, a tart and chilling summer treat. For the grownups, just add a splash (or two?) of tequila to get the fiesta started!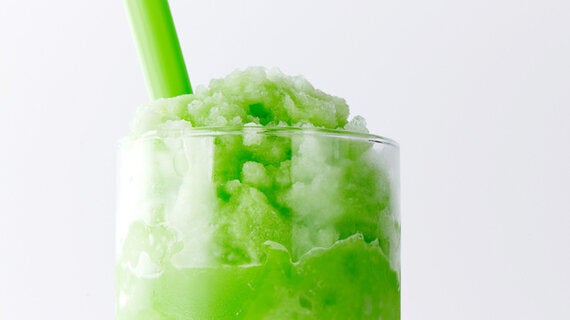 2. BEAN AND CHICKEN TOSTADA CUPS RECIPE
Traditionally, tostadas are flat, deep-fried tortillas topped with refried beans, cheese and other fixings. tasty, but try balancing a greasy "open face" taco in one hand while not spilling your drink from the other...awkward. We won 't let your fiesta flop - these tortilla cups mounded with Mexican-spiced chicken and creamy guacamole guarantee the only thing to hit the deck will be your Corona-crocked amigos.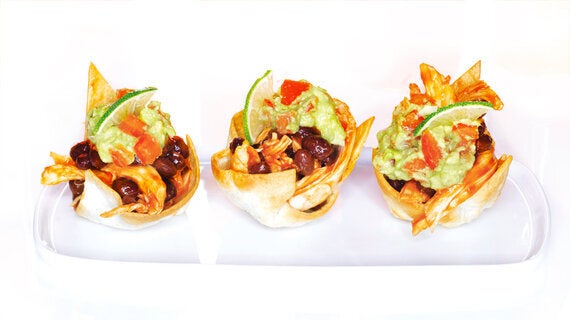 3. BAKED TORTILLA CHICKEN RECIPE
Looking for a chicken recipe that'll turn your family dinner into a fiesta? You've found it. Not only is this Baked Tortilla Chicken delectably juicy, crusted in crunchy tortillas and cheesy cheddar, but it's also served with a creamy avocado dip full of Southwestern flavors. ¡Ay, caramba!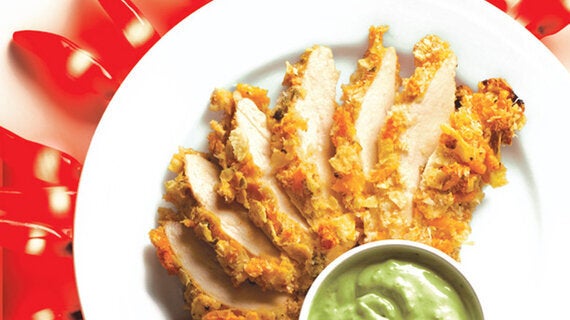 4. MEXICAN CHOCOLATE COOKIES WITH MARSHMALLOW FROSTING
C is for cookie, and also for chocolate, cinnamon, chili powder and cayenne pepper, all combined in these sweet and spicy Mexican Chocolate Cookies. Stuffed with marshmallow frosting, these chocolaty cookie sandwiches will kick your cookie intake up a few notches!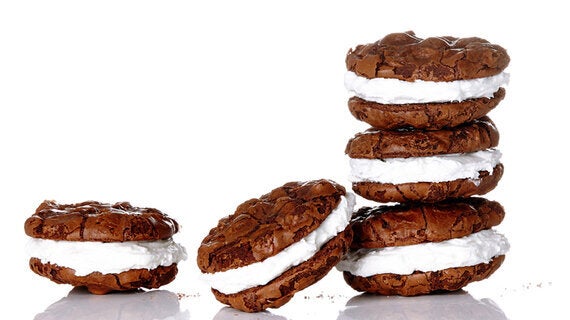 Get ready to shake your maracas because we're heading south of the border for this amazing Mexican Theme Party. Perfect for Taco Tuesdays, Tortilla Thursdays, Salsa Saturdays or even Cinco de Mayo, this easy way to throw fiesta is nacho average party (sorry, couldn't help myself)!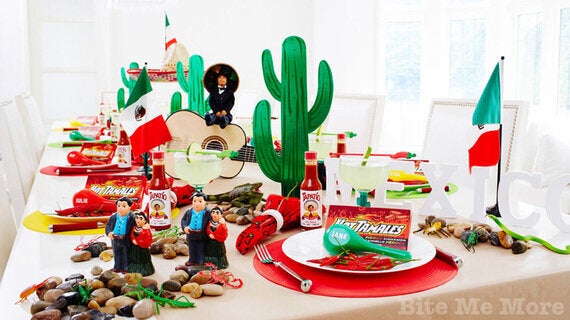 Follow HuffPost Canada Blogs on Facebook