Listen up, haters. Cindy Crawford is one of the original supermodels. She's fabulous. And she knows it. And she doesn't need you flooding her Instagram to point out that she doesn't look the same way she did when I was 20. She very much understands that she is aging, and she's OK with that.
Looking gorgeous as ever on the front cover of New Beauty's winter/spring 2017 issue, the 50-year-old bombshell got real about Hollywood's ever-growing obsession with aging and today's unreachable beauty standards.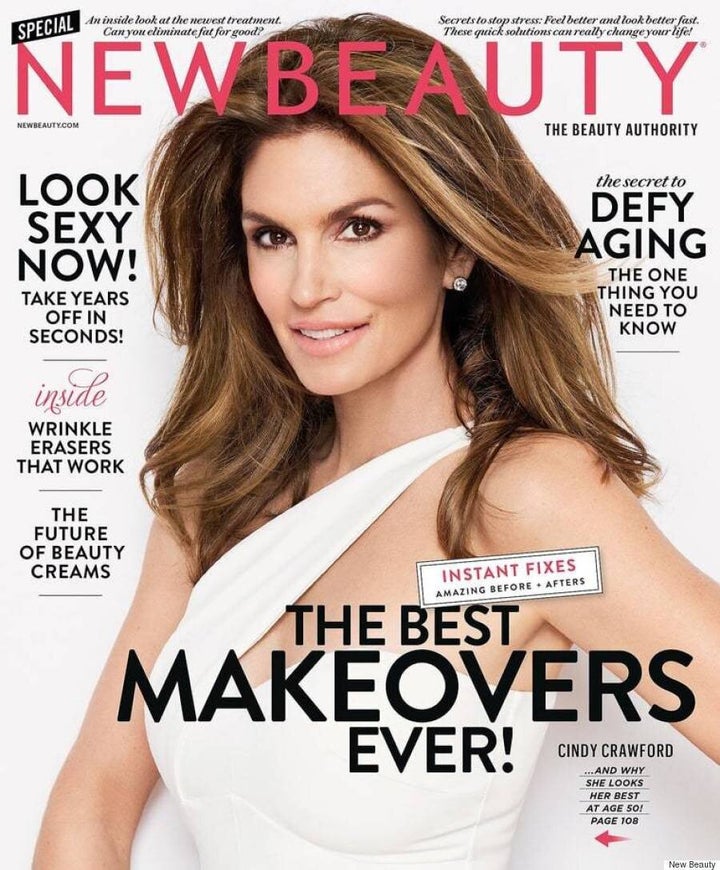 "No matter what I do, I'm not going to look 20, or 30. I just want to look great for 50," she revealed. "I exercise, eat healthy and take really good care of my skin."
The mother of two continued, "There's pressure on women to do the undoable, which is not age. But it's about looking great for however old you are, regardless of what that number is."
Working in a demanding industry for almost 30 years now, Cindy knows the pressures involved. Especially with social media and the constant criticism regarding her looks.
"I don't need everyone on Instagram pointing out that I don't look the same way I did when I was 20," she said. "I know that. Sometimes when you're in the public eye, it can be hard, and that's where you kind of have to work on yourself."
With her daughter Kaia Gerber, 15, well on her way to becoming the model of the moment, Crawford can't help but to be a bit jealous of her from time to time, especially when it comes to her hair.
"What I wasn't expecting was the texture of my hair to change so much. It's gotten much coarser over the years. I look at my daughter and I'm always like, 'You have my old hair and I want it back!'" the former Sports Illustrated Swimsuit covergirl said.
"Her hair looks great even if she goes to sleep with it wet. She wakes up in the morning and it's just like perfect and I'm jealous of that."
But for Crawford, who is constantly living her life in the spotlight, the easiest way to age is to just "accept it."
"My focus is on accepting the inevitable part of aging while trying to feel good, be grateful for good health and enjoy being 50."
Popular in the Community