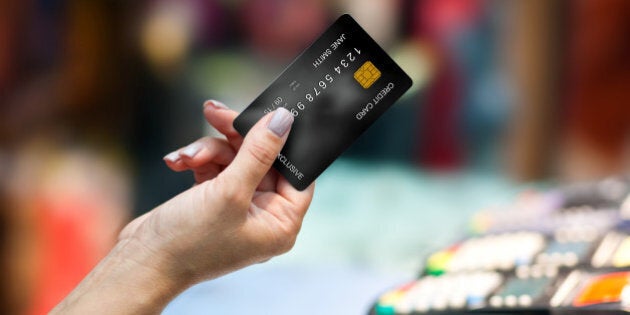 Delinquency rates for consumer debt climbed higher in the major oil-producing provinces in the fourth quarter of last year but the national average held steady compared with the same period of 2014, Equifax Canada says.
The survey found that Albertans retain the crown as Canada's most indebted people. Calgarians have the highest non-mortgage consumer debt of any city in Canada, averaging $28,421. Of the major cities surveyed, Montreal had the lowest non-mortgage debt, averaging $16,710.
Average consumer debt by city (click for full size)

Broken down by province, Alberta has the highest average debt load ($27,576) while Manitoba has the lowest ($17,913).
Average consumer debt by province(Click for full size)

The credit monitoring agency said the national delinquency rate excluding mortgages was unchanged at 1.09 per cent.
Delinquency rates for the under-26 crowd, already the highest of any age group, jumped by 2.9 per cent, Equifax said. The 65-plus age group continued to increase its debt at the fastest pace of any age group, but delinquency rates are low, the agency said.
Equifax noted that rates in Alberta, Saskatchewan and Newfoundland and Labrador trended higher. Compared with a year earlier, Alberta's rate was up 25.1 per cent, Saskatchewan's rose 14 per cent and Newfoundland and Labrador's was up 11.8 per cent.
The agency said total reported consumer debt stood at $1.621 trillion in the fourth quarter of 2015, up from $1.529 trillion in the final quarter of 2014. The average consumer non-mortgage debt was $21,458 in the final quarter of last year, up from $20,967 a year ago.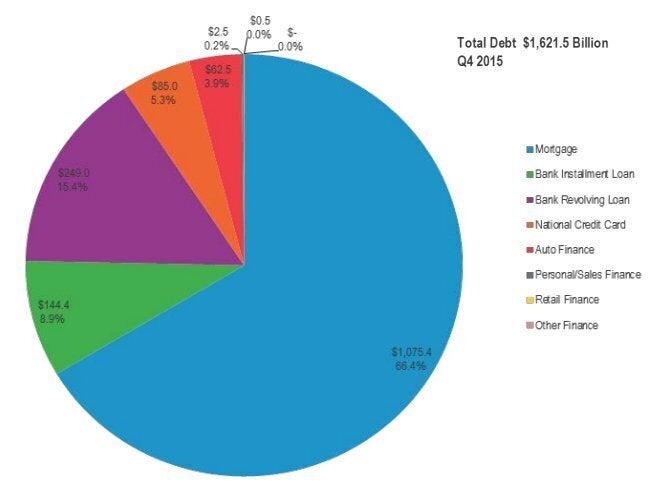 — The Canadian Press, with files from The Huffington Post Canada
Popular in the Community