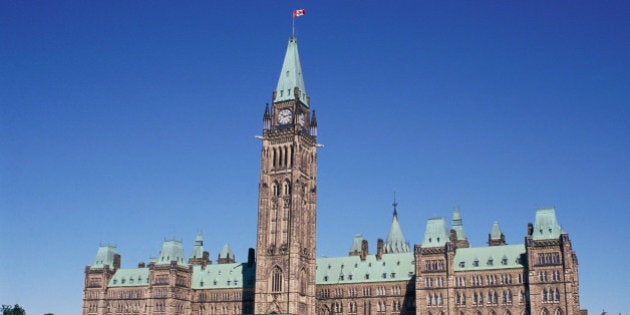 We've been down an open government and citizen engagement road before. Prime Minister Jean Chretien gave a speech before the Progressive Governance for the 21st Century in 2000 in Berlin recognizing that the Government of Canada will require new and better mechanisms for engaging citizens and civil society in governance. By 2002, the Speech from the Throne stated that the federal government was committed to a new partnership between government and citizens.
Fast forward to the current federal government and you'll immediately notice some striking similarities in the Action Plan's commitment to Open Government from 2016-18. Some twenty-two commitments are made. Relevant here is the assertion that the Government of Canada will foster enhanced citizen participation through greater collaboration and co-creation with the public and stakeholders within and across government (see Commitment 20).
The push for open government by the Liberals after the Conservatives showed a staunch opposition to transparency has merit. Yet, previous Action Plans were also visible during the Harper era. Nearly every single federal government department website had and still has a similar if not the same commitment to public engagement.
As it concerns inclusion of the public, there is little to separate Liberals (and Conservatives) from the practice of top-down consultation traditionally employed. While there's time to spare, a year has gone by and no serious institutional mechanisms have been put in place to include the public outside of the standard consultation and town hall.
Nearly twenty years ago the provinces and the federal level produced the Social Union Framework Agreement (SUFA) in 1999, and we can observe that the current Open Government Partnership Plan sort of rebrands SUFA. SUFA was implemented as a bilateral agreement amongst provinces and an intriguing part of this framework was a commitment to enhancing citizen engagement. This came after a long decade of heated political struggles over the constitution, where the backdrop also consisted of citizens refusing to have closed door deliberations sold to them in the form of structural reform packages. The goal of SUFA was to overcome distrust in government; it was that bad across the board.
Ultimately, while SUFA spawned a few innovative social dialogues across Canada, the standard practice was stakeholder engagement which many experts have argued is an underwhelming form of public participation in policy-making. Separating rhetoric from reality requires an appreciation of what constitutes substantive civic engagement practices. The extant literature on the subject is vast both academically and at a policy-level in Canada. We know the data about democratic deficits; citizens are apathetic and need to be included in decision-making. What needs to be avoided is employing all too familiar means to engage the public.
We are at a current juncture with the Open Government Partnership (OGP) that poses as a multilateral framework doing a similar thing that SUFA intended to do, this time in relation to governments outside of Canada. The processes that are presently being used for including the public are all but authoritative. We're not talking about a one off referendum every decade, or a ballot box check off every four years.
Canada's Open Government Commitment's revolve around six characteristics, including: relevance (if activity supports the government's mandate for openness and transparency; transformative impact (if change will help government move along the Open Governance scale; efficiency (if activity improves efficiencies; audience (if activity has a broad effect); public support (if Canadians indicate their support in certain activities through the means of engagement provided); and capacity (is government able to implement activity in defined time frames.
Given the above characteristics, the most transformative forms of civic participation would entail processes that encourage agenda-setting by the public, deliberation on these topics by the public, the public determining the outcomes of those deliberations, and ensuring that final decisions made by the public are followed up by them. For many, these serve to fill the democratic deficit gap experienced in representative government by aiding it with more transparency, accountability and openness.
The government could lead with, build upon and enhance the methods employed in Canada's own experiences with Citizens' Assemblies and Participatory Budgeting as means of engaging the public. With expansive work being done in the practice of public deliberation at certain political/policy levels, there are vital lessons that can be drawn from ground level field work especially as it relates to the tougher questions of how to engage the public given that there are time constraints with people working and having families, monetary/stipend limitations, as well as issues around gender parity, a lack of multicultural and elderly/youth inclusion.
If the goal is to redraw the political map of public engagement we don't need another SUFA in the form of an OGP - good on paper, but not in practice -- we need a political will that transcends consultative stakeholder management dialogues.
Follow HuffPost Canada Blogs on Facebook