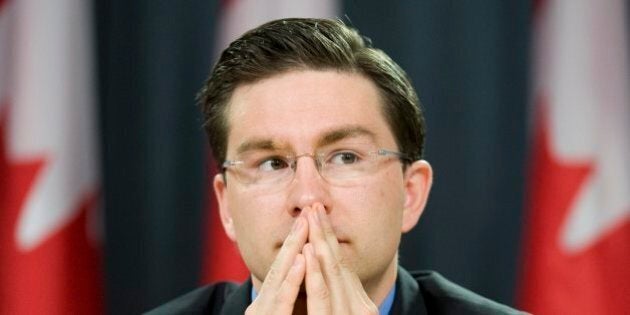 OTTAWA — Democratic Reform Minister Pierre Poilievre defended his changes to the election law Thursday by saying that he is not aware of any data suggesting that Canadians living abroad tend to vote for parties other than the Conservatives in some key ridings.
Last May, an Ontario superior court judge ruled unconstitutional the federal government's previous limits on voting by Canadians who had lived abroad for more than five years. Overnight, more than a million Canadian expats were made eligible to vote in next year's federal election.
Poilievre told CBC's Power & Politics host Evan Solomon that he had no knowledge of such findings.
"I'm not aware of any of that data," he said.
His bill, he said, would ensure that Canadians who have been living outside the country for decades would have to follow the same identification rules as citizens living in Canada.
And he dismissed criticisms from critics such as NDP MP Craig Scott, saying their job is to criticize.
Scott, the official Opposition critic for democratic and parliamentary reform, told HuffPost that past experiences show that Poilievre cannot be relied upon to explain his own bill.
"Some things appear clear already," he wrote in an email. "[The government wants] people to believe that Bill C-50 merely applies the rules of C-23, the Unfair Elections Act, to citizens voting from outside Canada. This is not accurate."
In several ways, Poilievre is limiting the ease with which citizens abroad can vote, Scott wrote.
The Citizen Voting Act would force non-residents to provide government photo ID with their address or bills showing their last address in Canada before moving. Currently, someone living in Los Angeles for the past 10 years, for example, need only present his or her passport. They would not need to hope they still had a decade-old driver's licence.
The bill would also force non-residents to apply to vote, providing that photo identification, at each and every federal election after the writ is dropped. Currently, they can apply to be on an international registry at any time and automatically receive a ballot in subsequent elections.
The bill also limits the choice of riding where a non-resident's vote will be counted. Currently, non-residents can select their last place of residency, their spouse or partner's last place of residence, their parents' address, or the address of someone with whom they might ordinarily live. The new rules would limit the riding chosen to only the last place of actual residency.
Scott said the government is not only making it more difficult for Canadian expats who so far were not allowed to vote – those who live outside the country for more than five years – it is also disenfranchising those who already had the right, such as students and other non-residents who live abroad for less than five years.
Shaun O'Brien, the lawyer with Cavalluzzo Shilton McIntyre Cornish who successfully challenged the old law, said the Conservative government is doing a run-around on the court's decision to try to stop expats from voting.
"It's doing indirectly what they can't do directly," she said.
In his May judgment, justice Michael Penny said that there had been no evidence in the past 20 years of any documented problems associated with non-resident voting.
In his interview with CBC, Poilievre danced around the question of what fraud he was trying to prevent.
"The problem," Poilievre said, "is there are two sets of rules right now."
"If you vote in Canada, you have to prove who you are and what riding you are from; if you vote outside of the country, you pick your riding and you don't have to produce evidence that you actually came from that place," he said. "So there is the possibility of riding shopping under the status quo, because people pick and chose where you want to vote. I'm simply saying: Vote where you last resided in Canada and produce some ID to show it."
The current law does not allow expats to select a new riding at every election. Once they have registered their Canadian residency, it remains their stated residence until they move back to Canada.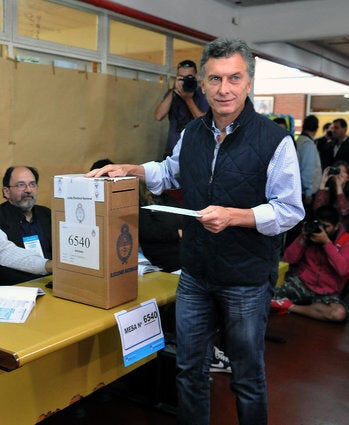 Countries With Under-18 Voting Age